November 03, 2015
David Thomas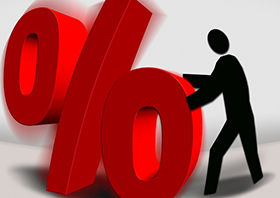 At today's Board meeting, the Reserve Bank of Australia has decided to leave the official cash rate on hold for the sixth consecutive month.
With consumer sentiment and business confidence both receiving a boost in recent weeks, following the Government spill and subsequent appointment of a new Prime Minister, there was no need for the Reserve Bank to change the current monetary policy setting.
According to the latest data from the Westpac Institute of Consumer Sentiment, confidence climbed 4.2% over the month of October.
This bounce in confidence helped to almost completely offset the loss we saw during the previous month.
Further, data from National Australia Bank shows there was a partial recovery in business confidence, with financial market volatility and emerging market concerns moderating from the heights of the previous month.
Both of these factors combined gave the Reserve Bank no real push to cut the cash rate. Moreover, given that most of the major lenders have moved out of cycle with the Reserve Bank in recent weeks, we have seen property demand start to wane ever so slightly.
Recent research conducted by Core Logic found the hottest housing markets in the nation – Sydney and Melbourne – have continued to see an easing in the rate of capital growth.
Over the month of October, dwelling values climbed by just 0.3% and 0.6% in Sydney and Melbourne respectively. Meanwhile, the combined capital cities recorded dwelling value growth of just 0.3% - which is significantly lower than previous months.
The Reserve Bank would be pleased to see that confidence is improving and the property market is cooling without the Board having to interfere with the monetary policy setting.
Of course, just because the Reserve Bank has chosen not to cut the cash rate at today's Board meeting, doesn't mean to say we have seen the last of the rate cuts altogether. What happens both locally and abroad over the next few months will determine the future actions of the Reserve Bank. If consumer sentiment, business confidence and economic growth perform sluggishly, we may see the Reserve Bank cut rates again.
For further information, and to put yourself in the best position with valuable information and guidance, contact a trusted consultant from Mortgage Choice on 07 3286 7711.