Testimonials
Hear what our clients have to say about Mortgage Choice Berwick, Narre Warren & Pakenham
The team at Mortgage Choice in Berwick focuses entirely on making your financial journey as enjoyable as possible. Our team of expert mortgage brokers are constantly working on applying their years of financial experience and local property knowledge to your individual circumstance.
Our team of expert brokers have helped families, investors, first home buyers and refinancers just like you achieve their goals no matter their circumstances. Our local knowledge of Narre Warren, Pakenham, Officer, Beaconsfield, Berwick and surrounds has helped hundreds achieve their financial dreams.
One of our greatest rewards for this effort, is hearing how we have helped our clients reach the financial goals. Please read a few of our testimonials below and if you have any questions for our mortgage brokers please call us on 03 9707 1199.
---
Where do I start with this team? It all began almost a year ago when we reached out to David to see if we were on the right path of savings for our future home. David was there throughout the entire process telling us the best way to move forward to ensure we had a 20% deposit. When the time finally came around for us to start looking at our future home, we decided we wanted to build. David guided us every step of the way, but unfortunately after some complications with the estate, we decided to step away from the build and buy an established home instead. The process was overwhelming and daunting, and there were many tears along the way, but David and his incredible assistant Jules were always there to rely on and to show us support. Thereafter, a strong customer relationship was built and with every offer we put in, David and Jules were right there ready to help us with our application. With partly casual income and an investment property, the process itself (especially in this current market) of finding a house was extremely long and exhausting, but the pair never gave up on us and were always there no matter what day or time of the week it was to provide advice. When our offer was finally accepted for a home that we loved, we thought the hard part was over. Little did we know, it was just about to get even more bumpy. The anxiety and anticipation of waiting for an approval was made ten times easier all thanks to David, Jules, Rikki and Karley. We never felt out of the loop, we always felt supported, and they were available to chat 24/7 if anything unexpected popped up. Honestly, if it wasn't for their team we would have felt so lost throughout what is a tedious process. Finally, even after working on an extremely tight deadline, the team managed to get us approved and we have our family home. This review is quite long, but I find it's so important to know who you're dealing with especially if you're young and getting into the market for the first time. You need a team of trustworthy, professional and reliable brokers who have your best interests at heart. We are so blessed to have had them by our side and highly recommend them.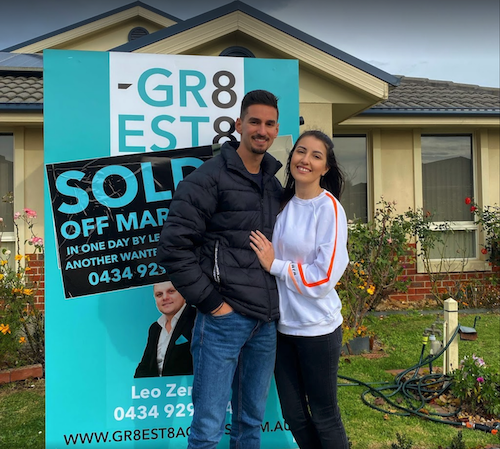 ---
I was recommended to David by a friend a little over a month ago to help me refinance. David was quick to help me through a process I found to be difficult and overwhelming.

Before I knew it, David found me a new loan with a much better rate in order to for me to save even more than I thought was possible. With the help of Karley, I felt completely comfortable and safe in trusting Mortgage Choice Berwick to go through this process on my behalf. Karley stayed in regular contact with me over the phone and email and was always willing to answer my numerous questions on the documentation that was provided to me.

I would thoroughly recommend David and Karley's services again to anyone wishing to refinance. Thanks to both of you for making this such an easy process for me.



---
The team at Mortgage Choice were fantastic from start to finish. They made the process of refinancing our home loan much less stressful for us.

They went above and beyond in sourcing the best loan for our needs, and even managed to get the bank to lower the interest rate further than the initial offer.

The whole team was wonderful to deal with; in person and over the phone and by email. They took the time to explain things thoroughly and didnt mind all our questions!

We couldn't be happier with the service they provided; and would reccomend them to anyone looking to get the best out of thier current or future home loans.




---
I highly recommended Manjula from Mortgage choice, for loan advisory. We had great experience during our home loan process. Her advice were really helpful and make our home loan process very smooth. Totally My experience with Mortgage Choice was awesome and in future too, for loan my choice will to go with Mortgage Choice. Once again thanks Manjula and Mortgage Choice for making our dream home come true.




---
A big thank you to the team at Mortgage Choice Berwick from the initial meeting with David then liaising with David L and Casey I was kept updated and informed through the whole process. Casey kept me very well informed and answered my many calls and queries I had. Thank you again for making a stressful time of buying a first home a lot easier and reassuring. I would highly recommend the team at Mortgage Choice Berwick!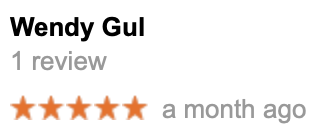 ---
We were referred to Mortgage Choice Berwick by very good friends of ours. The team helped us refinance and got us a much better rate. They were fantastic with communication and gave clear options and steps throughout the whole process. We look forward to working with you again when we make our next move. Thank you.




---
I can wholeheartedly recommend Manjula from Mortgage Choice Berwick. She was always willing to answer any questions we had, investigated multiple mortgage options for us, and talked us through each step of the process.
Manjula is a true professional, 100% transparent and a pleasure to deal with.




---
Very prompt in replying to emails. Called back promptly to discuss any concerns or issues I had. Very clear explanations and provided clarification on all areas of the home loan process. Step by step guidance. Very kind and gentle phone manner, as well as meetings in person.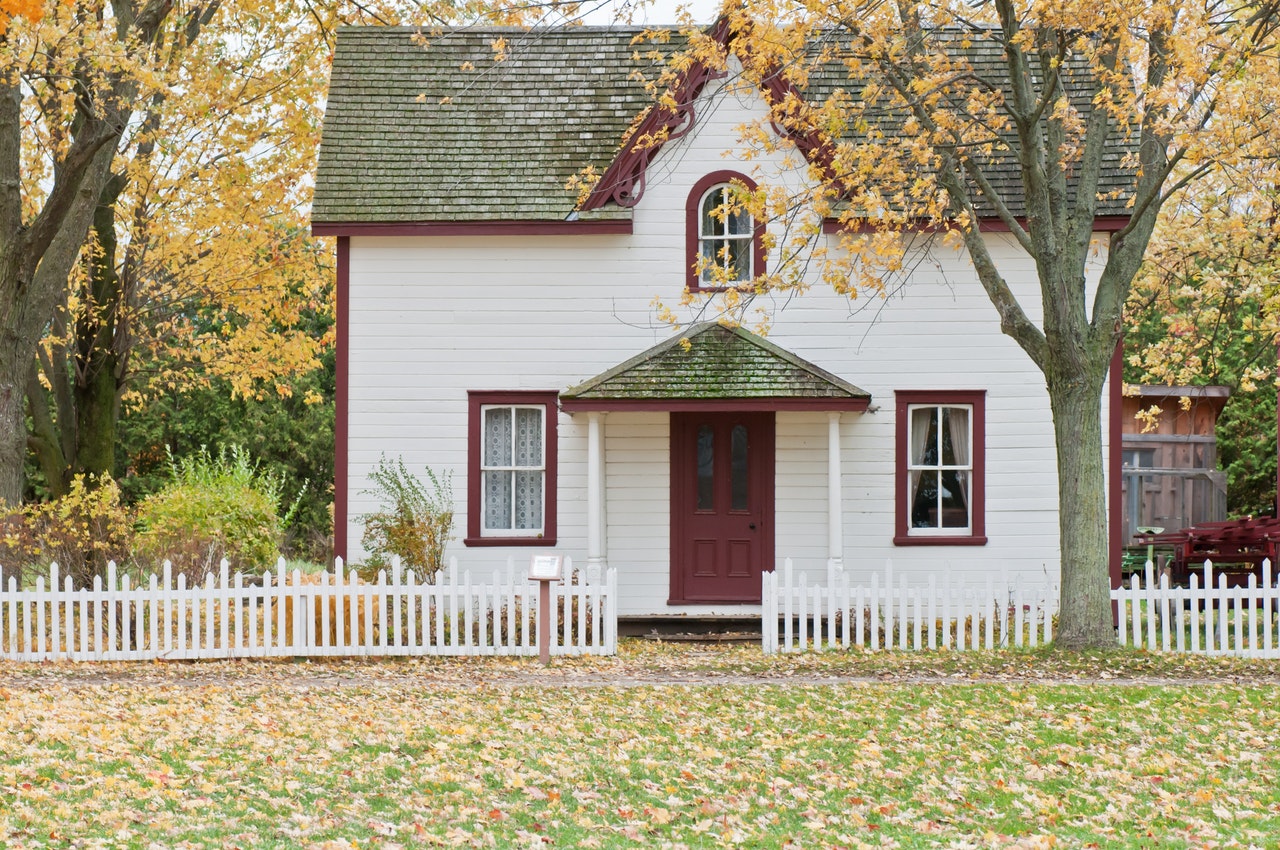 ---
The serviced from Mortgage Choice Berwick was absolutely fantastic, I would highly recommend it to anyone I know who is going through the process of applying for a loan for a house.I was very impressed with the experience I had with Mortgage choice, it was a delightful process that I felt like I was kept well informed the whole way through, the team are lovely and really guided me through everything from the start to the end and knowing I have that continuances support gives me peace of mind. Thank you Mortgage Choice Berwick!



---
We loved having David as our broker, he was very knowledgeable and on the ball, constantly checking in with us to see if we had documents or needed help which was immensely helpful in our busy lives!



---
Everyone is so nice and professional. I will always recommend Mortgage Choice to my friends.



---
We were very happy! Communication was great, and you made everything very easy to understand. We really didn't have to do much at all, and everything was taken care of. We're very impressed and would recommend you to our friends and family. Also thanks to David Lelean who helped us out with a few questions etc along the way.



---
We could not be happier with all the team at Mortgage Choice Berwick. You have literally saved our family home. Your patience, understanding & hard work towards helping us out of a very tight spot will never be forgotten by us. We are already recommending your team to absolutely everyone. Thank you.



---
Very professional, kept us up to date with everything and exceptional advice for us first home buyers.



---
The whole process was seamless and went through without a hitch. David was very good at asking the right questions to understand our situation and needs, then explaining the various options and his recommendations as to how we should structure our loan. From then on the entire team made the whole process very easy for us. Great service.



---
To both David's, for if it weren't for your tenacity and persistence, both Coral and I would not have had the home we have longed for so long. I know it was a struggle at times but seriously guys your expertise and knowledge got us across the line.
Both of us would have no hesitation in recommending Mortgage Choice Berwick, for if you get us across the line then we know you could for others.
Job well done.



---
We are so happy with our ongoing relationship with you and your team David. Always reliable, friendly, open and helpful, you consistently help us navigate the overwhelming world of finance in the most exemplary manner. Thank you again for all your ongoing help and support, and we look forward to remaining your customers for many years to come.



---
This was a Perfect service and we will definitely use your services in future when the need arises.
From the moment we engaged MC we were very satisfied with the service and the communication through out. They were very efficient in their approach and we will definitely be engaging them if the need arises in the future.



---
We were very impressed with the level of service we received. Both Davids were knowledgable, efficient, friendly and helpful. We never felt forgotten about or like we have to chase things up to get them done and we appreciated the regular updates as to where the process was at. We would definitely be happy to recommend Mortgage Choice Berwick to our friends and family.



---
You were very professional and helpful with all our silly questions. Everything ran so smoothly and quickly. We were very pleased.



---
David and the team were absolutely brilliant with what was not the most straightforward of home loans. I couldn't recommend them highly enough! The communication was excellent. we never had to chase the team for information which was greatly appreciated! You'd be crazy to go to any other finance broker!



---
David from Mortgage Choice Berwick was extremely welcoming from the moment we walked into the office, listening carefully to our needs. He was able to refinance our current situation, whilst also setting us on the path to finding a new property. We have been throughly impressed by David and his teams professionalism and constant, up to the minute feedback. We would highly reccommend Mortgage Choice Berwick to our friends and family, without hesitation.



---
I was very happy with everything, Manjula was friendly and professional.



---
Mortgage Choice is the right choice I made for my first home loan. We got an amazing support from Mortgage team and Manjula throughout the process of our purchase. They always supported us with additional inputs on Home insurance, moving and saving tips.
Surely we will go with Mortgage choice for our further investments and will recommend to my friends.



---
Wonderful experience with Manjula from Mortgage Choice for getting the home loan. Overall process was seamless with her. She has been very co-operative during the whole process. Timely follow-up and professional service with best rates in market. Thank you Manjula! Highly recommended.



---
I can't thank the team at Motgage Choice enough, David went above and beyond.
I was always kept up to date and it was all stress free.
Once again thank you!



---
I was completely happy with the service that you provided and I would only go to you for any future home loan needs. You catered for my needs and made it easy for me to understand what type of loan suited and affordable repayments. You always returned my calls or emails promptly and were always polite and friendly which made me feel comfortable in contacting you. Thank you for all your help!!



---
The whole team at Berwick mortgage choice have been fantastic. There was a great level of communication and you guys have helped us along every step of the process. A joy to work with and we will definitely use and recommend Mortgafe Choice Berwick again!



---
You were very informative, both you and David Lelean were patient with how long it took for my land to progress to settlement, got me a great deal on my home loan and your service was excellent.



---
I was very happy with your service right from the initial meeting right to the end. You and your team kept me up to date with the progress of my loan and that you were always available for any questions that I had. I will recommend you to anyone. I will be back in the future for any financial needs.



---
From our first meeting David and his team at Mortgage Choice in Berwick were very concise and informative with our home loan options and what was required to achieve the purchase of our house. They supported us throughout the process which made everything run a lot smoother. We are now the proud owners of a beautiful home. We would recommend David and his team to anyone.



---
As first home buyers, David from Mortgage Choice Berwick walked us through step by step going far and beyond his needs to help my wife and I buy our first home.



---
We have applied for home loans twice before, and although we were successful on both occasions, we knew we were navigating a system that was foreign to us and wondered whether we could have received a better deal.

When our mortgage came up for renewal and we were wanting to extend our mortgage to make some renovations, we wanted to see someone who could advise us on what our bests options were. Our only method of finding a broker was to search the internet. The online feedback given to your team in Berwick was outstanding. Although, because of this, we were confident in seeing you, we were still amazed at the exceptionally high standard of service you provide.

From the outset you and your team were professional yet understanding. We were asked to bring in a list of documents and with that, within 15 minutes of our first appointment, we had a list of the lenders available to us. At the flick of the button you could jump between lenders and interest rates, and there it was on the screen for us to see. It was so simple! So clear! (Why hadn't we used a broker before?!)

We loved your professionalism and no-fuss approach. We appreciated you answered our questions (however silly they may have seemed!)and gave non-biased advice when we struggled with what choice we should make.

We were pleasantly surprised at the regular updates on our loan progress throughout the application. We loved that Mortgage Choice Brokers get paid the same for each financial provider they suggest - so there was no conflict of interest on who would be recommended to us.

We would highly recommend you to anyone looking for help in obtaining a new loan or wanting to talk about an existing one. We will definitely be using you again in the future.




---
Great job highly recommended Mortgage Choice and Bank of Melbourne was a great combination



---
David and his team at Mortgage choice helped me buy my first property, 2 years ago and again now to refinance my home loan.
On both occasions, they went out of their way to ensure the process was seamless and hassle free.
I did not have to stress out about anything, they took care of everything.
I was always kept informed about the process and the progress with the twice a week updates. Everyone at the Berwick office are extremely professional and I would definitely recommend them to anyone who wants a stress free, seamless, professional experience.



---
David Thurmond and David Lelean both worked so hard to ensure we had the best service possible and that everything was done on time. Their commitment to their customers is outstanding and I will be recommending their services to all of my friends and family.



---
Thank you so much for your help with my loan, it made the process so much easier. The frequency of communication was fantastic, keeping me updated every step of the way. Would definitely be recommending you to friends and family!



---
Professional and very helpful. As a first home buyer, I was unsure of the processes and had lots of questions, David Thurmond and David Lelean were so helpful and happy to take the time out to answer all my questions. I would recommend them to family and friends any day of the week. Can't thank them enough for all their help.



---
Amazing service. Always available and willing to answer any questions and assist in anyway. Very friendly and professional service.



---
I think that both David's have been fantastic and communicate so well. They have gone over and above by making it as easy as possible for us!



---
David and the team helped us refinance our mortgage and we could not be happier with the professional and friendly service they provided. They went above and beyond in making the process as straight forward as possible, gave us regular updates and always took the time to answer any questions we had. We would highly recommend the team to anyone looking for mortgage and financial services.



---
I was in deep trouble with my initial lender and referred to David's Mortgage Choice. The speed and efficiency with which they got my loan through was fantastic. They constantly kept me up to date and were available every time i needed to speak to them. I would recommend them to anyone.



---
We were absolutely delighted with your service, it was exceptional. We would recommend you to family and friends without hesitation. Thank you for all your support and quick replies to all our questions. We are very grateful, thank you.



---
Friendly but professional with a lovely manner to put us at ease. Knowledgable but not pushy. A pleasure to do business with as usual.



---
Yes I am so happy with your service. You explained every step very clearly and the communication between us has always been so clear and precise. The responses I was getting from you for all my queries were so fast and on time. Overall it was a very satisfying experience. Thank you so much Manjula and you have done an amazing job! Well done!!!



---
Guys you've already done an amazing job. This is our third loan application with you guys, and all went really smoothly, we got lots of valuable advice and help, that really sped up the process. We can't thank you enough.
Alston, we really appreciate your help, your professional advice. We could always count on you. Brother you rock.



---
David kept me up to date with everything at every step. It was a great service and very flexible as I work shift work. Mortgage choice made buying my first property very easy and less scary.



---
It is always a pleasure working with Berwick Mortgage Choice who take the time to listen and then provide a workable solution to my mortgage needs.



---
It is always a pleasure working with Berwick Mortgage Choice who take the time to listen and then provide a workable solution to my mortgage needs.



---
I am very happy with the service I got from Mortgage Choice. Everyone I spoke to was unfailingly helpful, proactive and pleasant and I trust their expertise.



---
Great service and professional advice as always.



---
Service provided was once again fantastic. David went above to get our refinance sorted. David Lelean is so prompt in his responses and very efficient. Thank you very much



---
David was great, always looked for our best interest, was honest, direct, and easy to talk to. Enjoyed working with him and will be using him in the near future..



---
Thank you so much for all your help and guidance with the refinancing of my home loan. From day one your team worked hard to reach my goal and I couldn't be more happy. Ill be sure to recommend your service to all my friends and thank you once again.