Meet our awesome team from Mortgage Choice in Tweed Heads & Currumbin. We can't wait to meet you!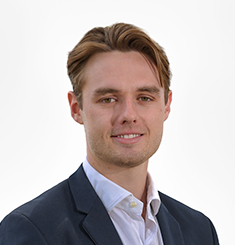 Ben Courage
Ben Courage - Franchise Manager, Dip. Mortgage Broking, MFAA
Ben is an enthusiastic young professional who joined Mortgage Choice in 2015. Ben is a people person and loves to chat about your current needs and future goals, whilst taking the necessary steps into making those dreams very much a reality.
Ben specialises in dealing with young clients and first home owners wishing to get started on the property ladder. Ben enjoys taking on the challenges that can often face young people looking to enter the property market for the first time.
In 2019 Ben was appointed Franchise Manager where he oversees the operations of the business along with meeting and assisting a vast majority of clients, ensuring that they are placed with the most suitable lender for their needs.
In his spare time Ben is heavily involved in Triathlons and all things swimming, cycling and running. When he isn't wearing his google, helmet and runners, Ben loves spending time with family and friends and enjoys the many beaches on the Tweed Coast.
Give Ben a call 0429 063 111
Or email Ben: ben.courage@mortgagechoice.com.au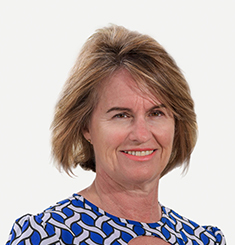 Dawn Courage
Franchise owner and Mortgage Adviser
Dawn founded Mortgage Choice in Tweed in November 2006, for the 20 years prior she worked in homeloans for Global Banking giant Barlcays Bank in the UK. Dawn has a love of the business and relishes helping his clients fulfill their dreams and aspirations. Dawn is an acclaimed specialist within her field, with many awards and accolades to her name.
Dawn can also be found organising her local parkrun at Kingscliff and enjoying the cricket and sunshine at the beach on the Tweed when she is not busy helping clients with their mortgages and loans.
Dawn also has a part-time assistant in the office-Billy the Miniature Bull Terrier, who, when he is not asleep, welcomes clients with a wagging tail.
Financial Qualifications.
Diploma in Finance and Mortgage Broking Management. (Au)
Certificate in Mortgage Advice and Practice (UK)
Email Dawn | Connect with Dawn on LinkedIn | Like Mortgage Choice Tweed Heads Facebook page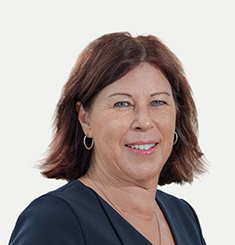 Sue Whitehead
Sue Whitehead, Dip. Mortgage Broking - Homeloan Specialist
Sue joined Mortgage Choice in Currumbin in 2012 and became a loan writer in 2015. Sue has an extensive background as a Paralegal including conveyancing and producing mortgage documents for financial institutions. As a fully accredited loan consultant and MFAA member, Sue has a particular passion for helping first home buyers.
Sue Cavill
Certified Financial Strategist | MBA Grad | Dip Law | ADFP
Sue has been a financial adviser since 1986 and was initially drawn to the profession because of her enjoyment of analysis and working with numbers. Sue was able to apply this passion to assist people to create healthy financial futures.
She believes that the forefront of financial planning should be managing risk - you can't achieve wealth otherwise.
No matter what's happening in our lives, we can all benefit from financial advice. You may need help with budgeting and saving, or growing a portfolio of investments and I'm here to guide you every step of the way.
Please reach out to Sue to discuss your situation.
Email Sue | Connect with Sue on LinkedIn | Call Sue on 0488 258 444
Don Brown
Don Brown- Limited Credit Rep.
Recently, Don made the decision to adapt his role into becoming a mentor to the broking team in both Tweed Heads and Currumbin Offices. Don is a long-term Gold Coast resident with over 17 years' experience in bank lending and brokering and has assisted many clients during his time as a fully accredited homeloan specialist. This recent change positions him perfectly in the business where he is able to offer guidance and support to the team and work closely with each broker to ensure that good customer outcomes are at the heart of every transaction.
Don is going to continue his existing customer relationships and will be continuing to focus on asset finance and has a passion for beating the car yards in the vehicle finance sector.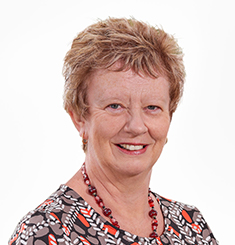 Karen Buckett
Karen, our client service manager is a keen traveller and her favourite destination is Las Vegas. She worked with Dawn for many years in the UK and joined her again in October 2014.
She enjoys talking to people, has an eye for detail and a passion for good customer service, she particularly enjoys assisting clients with their building projects as she has constructed several properties herself.