Your local Mortgage Broker & Home Loan Expert in Boronia, Ferntree Gully & Yarra Ranges
Are you ready to take the next step with your property & finances, but just need a bit of help? You've come to the right place! Dean Yeomans and the team in Boronia & Ferntree Gully can help you find the right home loan and complete the application process - all at no cost to you.
The Basin
5.0 (20+ total reviews)
Aggregated from:






Call Us
Office - 0403 778 668
Open Hours

Monday - Friday: 9:00am - 5:00pm


After hours by appointment
Mobile Broker
Servicing Boronia, Ferntree Gully, The Basin & surrounding suburbs. We come to you!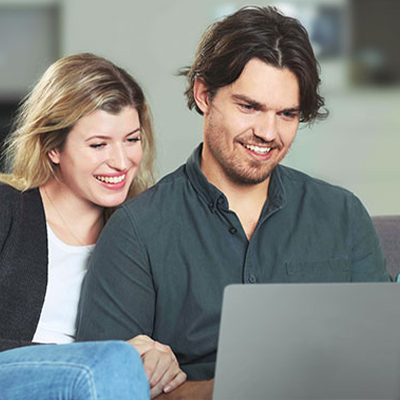 Latest home loan interest rates
Making the home loan process as easy as possible
Going straight to your bank gives you a limited range of home loan options which might not suit you. It's important to shop around to find the best deal. While shopping around for your home loan might sound like hard work, our Mortgage Broker Boronia & Ferntree Gully team can help!
We over 30 lenders on our panel and thousands of home loans.
We provide expert support throughout the home loan process.
We focus on finding the right home loan, with a low rate & great features.
We do all the legwork and follow-up for you.
Our home loan service is at no cost to you.
All at no cost to you
Our home loan service is no cost as your chosen lender pays us a commission after your loan settles. We love that anyone can access our home loan service, to make choosing a home loan less stressful and more fair for you - the borrower.
Worried about interest rates?
The best way to have peace of mind about rising interest rates is to chat to us! We'll start with a free Home Loan Review to see how your home loan compares to others on the market. We look for lower interest rates, better features & cashback offers.
We're ready to get started
Dean and the Mortgage Broker Boronia & Ferntree Gully team are ready to get started on finding you the right home loan, car loan or business loan.
We are mobile and can come to you at a time and place that suits you best. We're here to make the process as easy as possible for you.
Call the Mortgage Broker Boronia team on 0403 778 668 or book a call back on the button below.
Call: 0403 778 668 Request a call back
The Mortgage Broker Boronia team service the areas of The Basin, Boronia, Ferntree Gully, Lysterfield, Upwey, Belgrave, Coldstream, Healesville, Emerald, Macclesfield, Gembrook, Sassafras, Olinda, Sherbrooke, Monbulk, Mount Evelyn, Yarra Junction, Warburton & surrounds.
What our customers say

The right home loan for your needs
Our mission is to find the right home loan for your individual needs and to always have your best interests at heart. Plain and simple. Which is why we have such a wide range of lenders to choose from. We can search through hundreds of products to find something tailored to your situation. ~
Client reviews
Dean made our home buying experience quick and stress free. He was able to find us a good home loan and walk us through all the steps to buying our first home. Highly recommend.
Excellent service and communication throughout.
Absolutely fantastic Mortgage Broker to have with me through the entire process of applying for a loan, until settlement. Dean was efficient, knowledgeable, prompt and provided outstanding communication. He was patient with me as I asked questions, and was professional throughout. Dean applied for the loan twice over as the property settlement was delayed for over a year, and I appreciate that Dean s... read more
Hubby and I were looking to change our home loan provider and our neighbour recommended Dean from Mortgage Choice as he, and his extended family, have been repeatedly happy with Dean's quality of service. After meeting with Dean we were assured we were in the right hands, his knowledge and expertise were evident. Dean was quick to find us a new lender in line with what we wanted, with the process being very smooth and without complications or stress. I highly recommend Dean and his team
Dean is fantastic to work with

We are highly appreciative of Deans expertise, professionalism and knowledge. He has assisted us with complex loan structures with absolute ease and is highly knowledgeable with the ins and outs of various options and structures.

We will absolutely use Dean again in the near future and would recommend him to friends and family as we know they would be in very good hands
I cannot recommend Dean from Mortgage Choice in Boronia highly enough. He is extremely knowledgeable, professional, courteous and above all very patient. Not having had to apply for a mortgage for many years I felt quite lost and confused until I engaged Dean's services. He explained everything in a way I could understand and was very patient and helpful when I discovered I needed to go back and borrow m... read more
We used Dean from Mortgage Choice in Boronia to help with finance purchasing our first home. The service was fantastic. Dean was helpful, professional, knowledgeable and went above and beyond for us. He made the whole process an absolute breeze, was always there to answer our questions and was extremely personable. We highly recommend his service and cannot thank him enough!
Dean Yeomans did an amazing job for us. I'd highly recommend Mortgage Choice Boronia and Dean Yeomans.
Dean has helped us twice with our home loans, he took the time to make sure we had the best available deal. Highly recommend.
Hi Dean, Now things are starting to settle down, I just wanted to take a moment to say thank you so much for everything you have done for me and amy. I really do appreciate all the help and support with the process. It was a drawn out process at the start, plus lots of annoying questions I asked. You have helped us with getting into our perfect home, which we really love. Have been singing your praise to... read more
First home buyer's guide
Purchasing your first property can be an overwhelming process and there may be steps you are unsure or unaware aware of. This guide will walk you through all of the steps involved in the buying process.