Our team are here to help with all the Home Loan and Financial Planning needs
Debbie Worthington
Senior Loans Consultant/Franchise Owner
Awarded Mortgage Choice Brand Ambassador 2016
Debbie is a multi award winning franchise owner who has been servicing Newcastle and Lake Macquarie for over 15 years. Debbie has built her business around outstanding customer service, and comes highly recommended by hundreds of satisfied clients. She also has a strong lending knowledge, and has built great respect among the 20 plus lenders on her panel. She is available to discuss your lending needs 7 days a week at a time that suits you.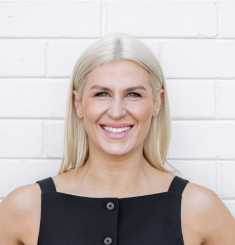 Kristie Gould
Senior Loans Consultant/Franchise Owner
Kristie is passionate about helping her client's dreams become a reality. With over 10 years industry experience she helps her clients find solutions to their individual needs.
Kristie has built strong relationships with a variety of lenders so whether you are a first home buyer, investor, renovating or looking to refinance you home loan, she will work with you from the initial appointment right through the life of the loan.
Ben Leyshon
AR no: 001008287
Ben has always had an interest in finance, in particular he was interested in how different financial, economic and political events could impact the value of markets. This lead to him invest in shares and managed funds from an early age. Providing him with a platform to purchase his first investment property at 22. Ben has channeled his passion for investing into his career. He believes the most rewarding part of being a financial adviser is helping people realise and achieve their financial goals so they can spend more time focusing on the other things in their life.
Ben takes great pride in providing tailored advice for his clients on areas such as debt reduction, wealth creation, risk protection, superannuation and retirement planning.
On the weekends you can find Ben on the golf course or looking for the next holiday destination.