November 08, 2017
Rebecca Crommelin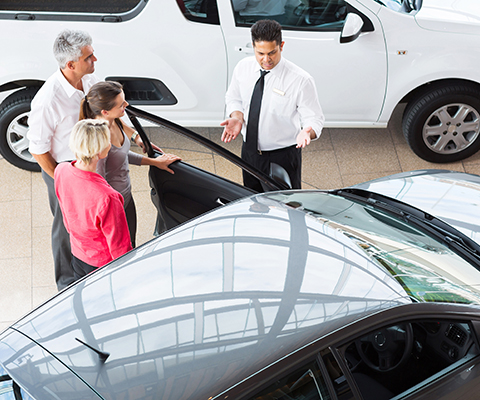 If you've been thinking about buying a car, the end of the year can be a great time to drive away with a good deal. 
In the weeks leading up to the Christmas and New Year period, many car dealerships and retailers will use this time to clear out current year model stock to make space for the new models. 
Also, typically a year-old model is more difficult to sell at the end of the year as the New Year is close and buyers know there will be more current models available soon.
As a result, car dealerships are usually more open to negotiate and will even offer special discounts to clear out the stock for the current year models.
So, if you want to snag a discount and don't mind buying a year-old model, then this is great news for you.
Although, there are some disadvantages to purchasing a car at the end of the year. For example, if you bought a brand new 2017 model car tomorrow, it is almost a year old when you buy it. This may hurt your resale value when you decide to sell it.
Another potential disadvantage is missing out on the new model which will be released soon after your purchase. This might mean foregoing the latest features and technology that are offered in the new model.
But with that in mind, when and what car you decide to buy will depend on your own circumstances.
If you are planning on holding onto your car for several years, it's likely the depreciation in value or potentially outdated features won't be an issue for you. Since you will save yourself some money and drive away with a great deal.
However, if you like to replace your car regularly, like every two or three years, you may be better off waiting and purchasing a new model car. So you don't lose as much value when you choose to sell it.
No matter what you decide, it's important to be cautious of dealerships and retailers special offers and sales tactics, including zero per cent car finance.
These offers may sound good on the surface, but there can be underlying costs and conditions that you may not be aware of.
So it's important to do your research and never feel pressured into making a purchase, especially based on a "special" offer.
At Mortgage Choice, our team take the hassle and smoke-screens out of buying a car and help you to find the right car loan for your situation.
In addition, we also offer a car-buying service for new cars! So we can also save you time and stress by doing all the dealership negotiations on your behalf. Our team can also arrange to have your new car being delivered right to your door! 
Talk to our team at Mortgage Choice today on (08) 9485 0090 to make sure you drive away with the right finance for your new car.
You might also be interested in: