August 13, 2015
Rebecca Crommelin
Often borrowers are tempted by lender's who are offering a low introductory rate, but it pays to choose wisely. You may not find them so appealling once the honeymoon period is over...
During my time as a mortgage broker, I've seen all kinds of loan perks offered by lenders. One such perk is the "honeymoon" rate - which is a loan that comes with a very low introductory rate.
The idea behind this loan type is simple - the mortgage comes with a low interest rate for a certain time period in order to attract borrowers. In fact, in some cases I have seen introductory rates that have been as much as 1 percentage point below the standard variable rate.
However, once the "honeymoon" period comes to an end, the interest rate usually reverts to a much higher standard variable rate.
Look out for distractions
The issue with any short-term benefit - like a honeymoon rate - is that it often distracts borrowers from more important things, such as the ongoing revert rate, the presence of loan fees, and whether the loan features are right for your situation.
But honeymoon rates aren't the only loan perks that can distract borrowers. I've come across many other loan perks in recent years, including home loans offering frequent flyer points or cash back deals, and even loans with a free holiday thrown in.
But don't be misled, as these are all very short term benefits particularly in relation to the overall term of your home loan. And it's worthwhile noting that an upfront freebie may come at the cost of a high ongoing rate, more fees or restrictive features. Worse still, if it turns out the loan isn't the right choice for your circumstances, you could potentially face the hassle and expense of refinancing to a different loan later on.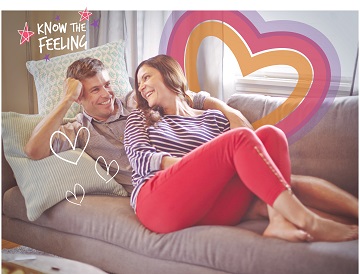 The right loan ticks all the boxes
This is where I come in, as your Mortgage Choice home loan expert, I don't just crunch the numbers to find you a competitively priced loan. But I'll also look beyond any smokescreens to ensure that the loan has the features you need and the flexibility that allows the loan to fit in with your lifestyle.
For advice on your home loan, give our team a call today at Mortgage Choice Joondalup & Butler on (08) 9485 0090, we'd be happy to advise you.
Dennis Aplin,
dennis.aplin@mortgagechoice.com.au
Start your at-home loan calculations right here
Meet our team of home loan experts