November 30, 2015
Rebecca Crommelin
As November (or Movember) comes to an end, we thought we'd continue to shine some light on prostate cancer.
Movember is the annual, month-long celebration of the moustache. The Movember Foundation aims to increase public awareness of (and research funding for) several important men's health concerns, including prostate cancer, testicular cancer, poor mental health and physical inactivity.
The Movember community have raised around $685 million since 2003, delivering much-needed funding to cover 1000 men's health programs. It's not too late to donate https://au.movember.com/
We'll highlight some of the latest key facts about prostate cancer.
What's prostate cancer?
Prostate cancer occurs in some men when normal cells in the prostate gland start to grow abnormally and in an uncontrolled manner, resulting in a 'malignant' or cancerous tumour which has the potential to invade and destroy normal tissue.
Left undetected and untreated, prostate cancer may continue to grow and possibly spread elsewhere in the body, a process known as metastasis.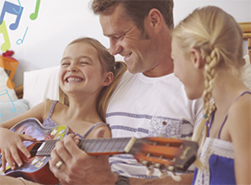 Key facts about prostate cancer in Australia
It was the most common cancer in Australia in 2011, with 19,993 new cases reported.
Around 17,250 new cases will be diagnosed in 2015, reflecting around 25 per cent of all cancers in men.
Prostate cancer caused 3,079 deaths in 2012 and is expected to cause 3,440 deaths in 2015.
By the end of 2009, there were 86,207 men still alive after being diagnosed with prostate cancer within the preceding five-year period.
For the period from 2007-11, men with prostate cancer had a 93 per cent chance of surviving for another five years, when compared to men in the general population.
Survival has improved over time, with five-year relative survival increasing from 57 per cent during 1982-86 to 93 per cent during 2007-11. This essentially means that more men affected by prostate cancer are surviving for a longer period.
This is where we can help
We want to help you protect the life you want to live and help you feel secure in knowing you are covered should the worst happen. Our Financial Adviser can provide several insurance products and benefits relevant to prostate cancer and other medical issues.
Start protecting your future today. If you have any questions or would like more information on how our team can help, don't hesitate to contact us on (08) 9485 0090.
Learn more about how else we can help you secure your future
Read about our team of mortgage brokers and how they can help you