May 03, 2016
Rebecca Crommelin
Don't choose your mortgage on rate alone - we reveal our pick for the top 5 home loan features
With many of Australia's lenders adjusting their rates out of cycle with the Reserve Bank of Australia in recent weeks, it has become more important than ever for home loan customers to look beyond rate when selecting a mortgage.
Many borrowers wrongly believe that they are in the best home loan product for their needs when they have a product that boasts a competitive interest rate. But the reality is that rates can change very quickly. As we have seen in recent weeks, many of Australia's lenders have increased their rates independently of the Reserve Bank. This is why interest rates should only play one factor in a borrower's home loan decision.
Mortgage features, fees and lender servicing should all be investigated when selecting a home loan product. By focusing on all these factors, you can ensure you actually have a mortgage that is right for your needs.
We've identified some of the home loan features you should consider when choosing your mortgage;
Fixed or variable rate
If you are looking for certainty around your mortgage repayments you might consider a fixed rate loan. But while fixed rate products offer interest rate security, they often lack other features including repayment flexibility. Splitting the loan amount across part fixed/part variable may be a good compromise for those seeking some stability along with flexibility.
Loan redraw or offset
Having a redraw facility or offset account could help you to save thousands of dollars over the life of your loan. With a redraw facility, you can put money straight on the loan which can help you to reduce your interest and principal loan amount. Meanwhile, an offset account allows you to put money against your loan indirectly, reducing the interest that needs to be paid.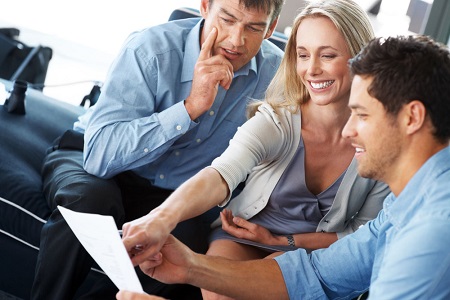 Loan fees
There are many kinds of home loan fees that you may incur, including application fees, monthly account fees, redraw fees, additional repayment fees, rate lock fees and break fees. As a mortgage broker, I can provide a full list of features and fees that home loans have.
Loan term
The length of your home loan will impact your repayments and the amount of interest you pay on the loan. For example, if a borrower takes on a 30-year $500,000 mortgage with an interest rate of 5%, principal and interest repayments are $2,684 per month. Total loan costs are $966,278 and the interest component is $466,278. If that same loan was paid out over 40 years, a borrower's monthly mortgage repayments would be $274 lower, but they would be required to pay an additional $190,993 in interest over the life of the loan.
Lender
Choosing the right lender is important. You will need to identify what it is you want from your lender (for example, after hours service, call-centre support, weekend assistance etc). After you have identified what you want from your lender, you can look for a lender and home loan product that meets your needs.
Our team can help you choose the right home loan for you. Call us today at Mortgage Choice Joondalup & Clarkson on (08) 9485 0090. We are available to meet you at a time and place convenient for you.
Dennis Aplin, Your Local Home Loan Expert
dennis.aplin@mortgagechoice.com.au
How else can we help you? Find out here
Meet our team of home loan experts