March 11, 2016
Rebecca Crommelin
Many are unaware of what a mortgage broker can offer you in comparison to going to your current bank for a loan or financial advice.
When you go to your current bank, they can only advise you on their products and lending policies. So you will only ever be offered a choice from their small range of usually 4 to 5 home loan products.
Banks also don't compare their products to other available home loan products from other banks and lenders in the market. Meaning that you'll only choose the best or most suitable option from their small range of loan products. It's also important to know that banks won't tell you whether their rates are the cheapest or most expensive in the market. So you won't know if there is a better product out there for you.
At Mortgage Choice Joondalup & Clarkson, we will compare hundreds of different loan products from our panel of over 20 lenders. So we can find you the most competitive product that best suits your needs and goals.
Better yet, our service comes at no cost to you - as we get paid by the lenders! As a Mortgage Choice broker, we are unique in the broking market, as we get paid the same commission regardless of which lender you choose. So you can be confident that our recommendations are based purely on your best interests, and not on our highest profit!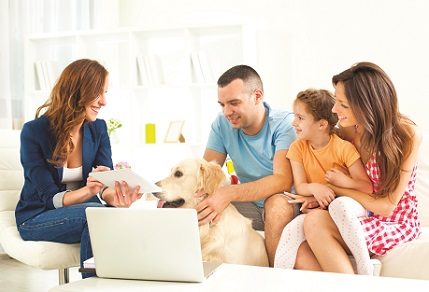 We will assess your financial circumstances and take the time to understand your short and long-term goals. So we can help you find the most competitive product that will help you achieve these goals sooner.
Our team of brokers will help guide you through the often confusing and sometimes overwhelming home loan process. We will walk you through the process step-by-step from application to settlement - so you know exactly what to expect from your home loan journey.
At Mortgage Choice Joondalup & Clarkson, we care about helping you achieve your goals. Whether it be home ownership, property investment, upgrading your car or paying off your mortgage sooner - we want to help you get there.
Take a look at how mortgage brokers differ from the banks...
Call our team today at Mortgage Choice Joondalup & Clarkson on (08) 9485 0090. Let us help in ways the bank can't.
Dennis Aplin, Your Local Joondalup Mortgage Broker
dennis.aplin@mortgagechoice.com.au
Did you know we are more than just home loans? Find out how else we can help you
Read about what our clients have to say about our team