September 06, 2017
Rebecca Crommelin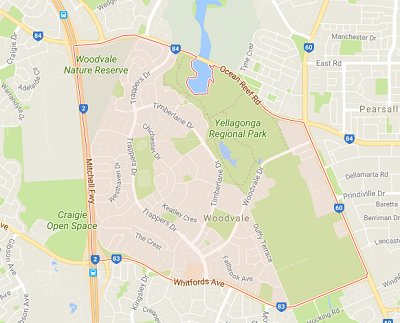 Woodvale is located approximately 22 kilometres from the Perth CBD. It is apart of the City of Joondalup and the City of Wanneroo, and is approximately 8 square kilometres in size.
Until the 1970s, the area surrounding and within Woodvale was primarily rural. The main suburban development was completed by 1995 with the opening of the Woodvale Waters housing estate. However, there are a few farming properties that remain both in and around the Woodvale area.
Before the development of the City of Joondalup in 1998, the entire Woodvale area sat within the City of Wanneroo. However, once the City of Joondalup was created, Woodvale became an oddity – as most of the suburb now lies in the City of Joondalup, and only a small area of eastern Woodvale remains part of the City of Wanneroo.
The population in the area has shown a slight decline, decreasing from 9,714 people in 2006 to 9,221 by 2011. The predominant age group in Woodvale is 45 - 54 years, with households in the area being primarily older couples and families.
Households in Woodvale are likely to be paying $1800 - $2400 per month on their mortgage repayments. In 2011, 87.9% of properties in the area were owner-occupied – down 1% since 2006.
Currently, the median sales price of houses in Woodvale is $620,000. Rent prices in the area are on average approximately $483 per week.
Woodvale has several educational institutions, including one secondary school, Woodvale College, and three primary schools. There are also two shopping centres in the area – The Boulevard Shopping Centre and the Woodvale Shopping Centre. The suburb also features a library, retirement village, doctor surgeries, and a large nature reserve called Yellagonga, which backs on to the Woodvale Waters development. Woodvale also has 8 parks that are in big streets across the suburb.
If you would like a free RP Data report on a property in Woodvale or the surrounds, give Dennis and the team a call at Mortgage Choice on (08) 9485 0090. 
Start your at-home loan calculations right here
Find out what other services we can offer you
This suburb profile has been created using information from realestate.com.au and a suburb statistic report from CoreLogic RP Data.