March 28, 2017
Derek McLeod
While your home loan can have a big influence on your cash flow and long term returns success, the location you buy your property in, is ultimately the key to your property investment success.
There is an old saying – "you make money when you buy, not when you sell". Perhaps this should be more likened to 'Where' you buy as well.
This month, we take a closer look at: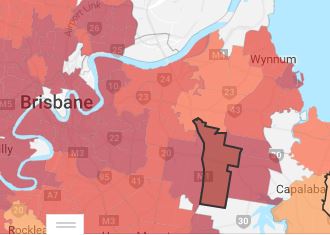 Much of Belmont remains undeveloped and includes large rural properties and bush. Other parts of the suburb are older style built-up residential estates, with brand new estates now popping up on their fringes. Belmont is home to one of QLD's best Shooting complexes, which takes up a large portion of the suburb.
Major roads, The Gateway Motorway and Old Cleveland Road cross at a large intersection in Belmont, making it an easy 'commute' in all directions to the major working hubs of Brisbane, as well as south to the Gold Coast and north to the Sunshine Coast.
Around 78% of Belmont residents live in owner occupied properties, and the majority work in a Professional occupation.
Belmont consists of 4 parks that cover only 1% of the suburb's total area.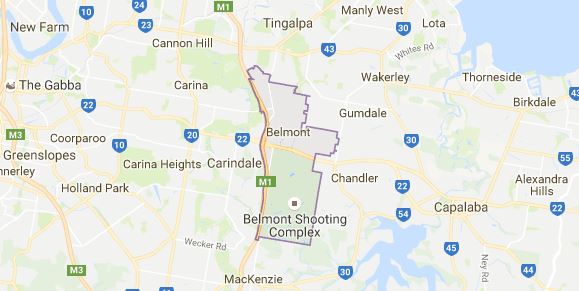 LOCATION: Belmont is located 12 km South East of the Brisbane CBD.
BORDERS: Bordering Belmont are the Brisbane suburbs: Carina, Tingalpa, Wakerley, Gumdale, Chandler, Mackenzie and Carindale.
SIZE & POPULATION: Belmont is approximately 10 square km in size, and has grown in population to around 4,594, with the primary demographic being Families with children (in 2011).
SCHOOLS: Belmont State School provides quality education for both boys and girls in the primary level. For high school, it falls into the White's Hill State College catchment.
SHOPS & FACILITIES: The Belmont Shopping Village on Belmont Road houses the Belmont Tavern which offers a variety of facilities and entertainment for everyone to enjoy, plus a variety of small convenience shops.
The Belmont Private Hospital which specialises in short stay mental health care, despite it's name, is not actually located in the suburb of Belmont, but is located opposite the Carindale shopping centre in Carindale.
SPORTS: The Belmont Range Shooting Complex is home to a number of sport shooting clubs, and will host the Clay Target, Full Bore, Pistol and Small Bore shooting events for the Gold Coast 2018 Commonwealth Games. It is currently undergoing a $16.5 million dollar upgrade in order to do so. The Belmont Range Complex takes up 504.3 hectares (1250 acres) of the suburb.
SUBURB STATISTICS: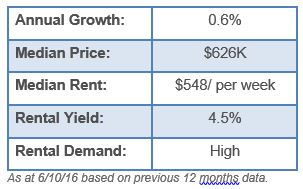 Handy links:
* Suburb Statistics - From Realestate.com.au which explains the heat map in the image above.
* Suburb Profile Report – From Your Investment Property Magazine which gives a great visual snapshot of the suburb's market performance.
* Suburb Location Map - including a list of Popular businesses and services in that area.
* Investor Guide - Mortgage Choice's FREE Downloadable guide to help you with all things investing.
* First Home Guide - Mortgage Choice's FREE Downloadable guide to help you with your first home purchase.
* Next Home Guide - Mortgage Choice's FREE Downloadable guide to help you with your next home purchase
Why choose Mortgage Choice in Carindale?
There is no charge to you for my home loan service because the lender pays me after your loan settles.
Mortgage Choice brokers are paid the same rate of commission regardless of which home loan you choose, as long as it's a residential home loan with one of the lenders on our panel
Access to up to 28 of Australia's leading lenders, including the major banks.
I make it easier for you by preparing the paperwork, lodging the application and doing all of the follow up on your behalf.
Book your free consultation with Derek McLeod
Derek McLeod
0405 150 859
Derek.mcleod@mortgagechoice.com.au
Your Carindale Mortgage Broker, Brisbane.
Important information & Disclaimer
This article is for general information purposes only and does not constitute specialist advice. It should not be relied upon for the purposes of entering into any legal or financial commitments. It has been prepared without considering your objectives, financial situation or needs. You should, before acting on the advice, consider its appropriateness to your circumstances, and specific investment advice should be obtained from a suitably qualified professional before adopting any investment strategy. Information is based on historical data and past performance and is not necessarily indicative of future results. We make no warranty as to the accuracy, completeness or reliability of any of the information or investment tools in this article.