Financial Planning
Financial Planning in Carindale, Carina, Mt Gravatt, Tingalpa and surrounds - working alongside mortgage broker, Derek McLeod.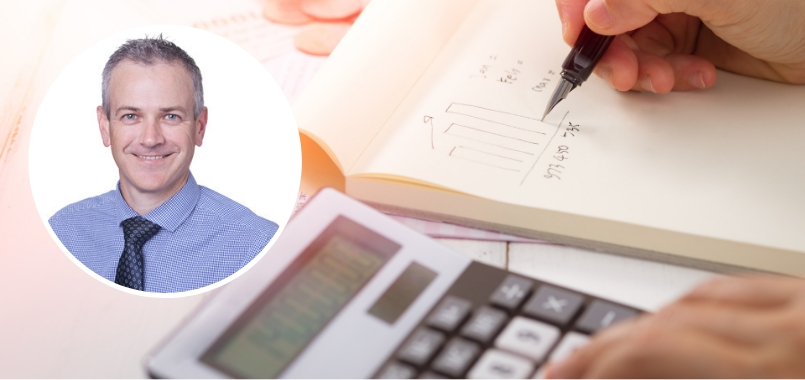 Patrick Harrison is your Carindale, Mt Gravatt & Carina area Financial Adviser
Every successful person has a coach or mentor, from sports people to people in business. There's no reason why you can't have one too. Patrick is your go-to Financial Adviser for Carindale and the surrounding areas.
Patrick will work with you to help realise your financial possibilities and achieve your goals sooner while making sure your lifestyle is fully protected along the way.
Even if you're pretty financially savvy, it's a rare person who wouldn't want an expert on hand to help you get ahead and make the most of your money.


Professional experience
Having been a Financial Adviser since 2008, Patrick built his experience working with two major banks.
Patrick's long-standing interest in finance grew from his parents' keen interest in the investment markets. His mother worked in stock broking for over 15 years, and so financial planning has always been an area of interest for Patrick and drives his passion to this day.
Patrick strives to uncover what is important in his clients' lives - both now and into the future - in order to develop a plan to achieve their financial and lifestyle goals. He endeavours to build life-long relationships with clients, maintaining an ongoing dialogue to ensure everything stays on track as their circumstances change over time.
Working with clients from all walks of life drives Patrick's solution-based expertise - from those just starting out on their financial journey with the purchase of their first home, all the way through to investors and also those who require pre- and post-retirement planning.
Patrick covers these services & more:
Personal insurance
Nobody wants to think about insurance until they actually need it… but by then it could be too late. Patrick will review your current insurance strategy and determine whether it is appropriate, or if you are in need of further cover.
Investment planning & wealth creation
He will help you identify personal goals you wish to achieve and understand how much risk you are comfortable with. Patrick will then build a portfolio of investments that are best suited to your goals.
Superannuation & rollover advice
Super may be designed for retirement, but it's your money and you have complete control over it today. Patrick will help you discover super strategies to make sure you're making the most of this valuable resource.
Retirement planning
We all look forward to hanging up our work boots, and a quality lifestyle in retirement is possible with a bit of forward planning. Together with you, Patrick will look at strategies to make sure your nest egg lasts through retirement.
Cashflow coaching
Managing your cashflow is key to a successful financial plan. You'll need money to fund your goals, as well as a road map that sets out how you can build the savings you need. Patrick's service combines expert advice with a personal cashflow management and budgeting solution, Mortgage Choice MoneyTrack, to keep you on the right financial track.
Contact Mortgage Choice in Carindale to arrange an appointment with Patrick Harrison on 07 3398 8044.