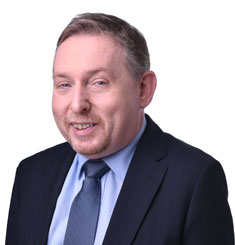 Des McDaid
Located in Western Sydney for over 30 years I am dedicated to delivering a high standard of customer service.The Mortgage Choice suite of Lenders and products helps me achieve great customer results and positive feedback.
A soccer tragic I was involved in Nepean district soccer for over 10 years and a proud president of Blaxland football club for 9 years, also a keen supporter and founding member of both Western Sydney Wanderers and Sydney FC.
I have a professional and experienced outlook and can provide finance solutions that include home loans , asset finance and home insurance.
What lead me to Mortgage choice?
A great and diverse lender panel and an extensive range of products to help the customer achieve all their fianancial and insurance needs at a one stop shop.
Dedicated to making a positive customer experience and understanding the busy lifestyle we all live in today's world, I offer an an after hour in home meeting schedule to relieve the pressure of having to take time off work.