Testimonials
Reviews for Mortgage Choice Des McDaid
One of the best parts of Mortgage Broking is finding a wining solution for the cutomer, getting them a first loan or a refinance with extra funds to update a kitchen or bathroom, seeing peoples life change due to a product that suits their needs is a great part of what I do and why I do it.
Call me on 0411333672 if you need help finding the right loan for you
Remember I am mobile so I can come to you
---

We really have been so thankful for your help in this whole process, your measured and careful consideration and advice around options, willingness to answer many questions even when they had probably been asked by us already many times.

We are so pleased to recommend you to anyone needing a broker or advice, many thanks.

Nina and Caleb



---
Des did a great job of helping my wife and I through the process of purchasing our first home. He explained everything in detail and was with us every step of the way. He is still checking up on us a month down the track to make sure everything is going smoothly. Excellent broker. Thanks Des!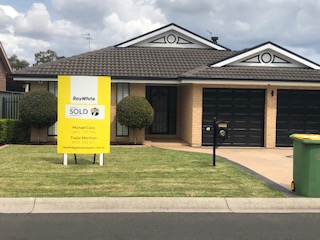 ---
Des was a pleasure to work with. He always had our best interest at heart and did everything he could to get us over the line. He always kept us inform of where we were up to in our application and was always there when we had a question even after business hours and on weekends. He was fantastic and I will definitely use him again and I will be referring him to my family and friends
Jen Swann



---
Myself and Craig contacted Des to help us with our proposed move to Melbourne , Des helped with organising the Finance with Macquarie and help with advice on our deposit to achieve the purchase or our new home. Des was always contactable and extremely efficient and made our move so much easier. I would highly recommend Des and Mortgage choice for any finance advice and will definitely use his services again in the future.



---
I contacted Des to help me refinance my investment portfolio of four investment properties, the lender I was with would not reduce my rate from 4.1% des was able to reposition the loans with a lender that gave me 3.75% on the 2.3million portfolio saving me interest payments every month. I couldn't be happier with the service and result that Des was able to give me and would recommend him to any of my family and friends.



---
Des refinanced our two investment properties into one loan at a great interest rate, was extremely pro active with communication and was always contactable whatever time of the day we wanted to talk to him. At all times we felt that Des was working to secure us the best deal and not working for the Bank. We were extremely happy with the result.