Mortgage Choice St Marys was established in 1998, We had our official opening of our office at 3/211 Queen Street in the July and since then we have grown to the point where in 2004 we relocated into bigger offices 2 doors down the street to 1/211 Queen Street.
We are extremely proud and confident of our team in assisting all prospective Home/Investment loan customers to acheive their dreams and obtain the necessary finance to complete whatever the process is.
Our wealth of experience is shown as individuals and a caring attitude has assisted over 2500 clients, many of whom return to use our services time and time again. Check out what some of our clients have said in their testimonials
Call us on (02) 9833 8177 to make an appointment to see how we can help you today.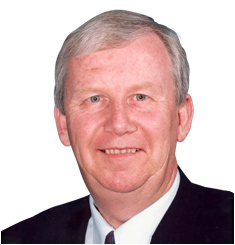 Des Nation
Des is the Director of our Franchise.
He has a strong background in Banking and Finance commencing in 1969.
He was employed with ANZ for almost 25 years, was then contracted to Aussie Home Loans as a Finance Broker for a few years before he opened our Mortgage Choice St Marys office in 1998.
Des is known to many of our clients as 'Uncle Des' as he as a strong desire to help as many people as possible, whether that be helping first home buyers buy their dream home, helping clients find a better home loan or even helping clients realize the potential to purchase an investment property.
Des has had numerous clients over the years come back to get the same friendly knowledgeable advice time and time again.
Nicole Spiteri
Nicole joined Mortgage Choice in December 2002 and over the years has completed many tasks, the main being Loan processor/Administrator, Reception, Marketing, Social Media & Database Maintenance.
Nicole has always been dedicated to providing a second to none service to all our clients and has won many battles with Lenders, Solicitors and Agents to ensure our clients obtain their finance within the optimum time frame.
Nicole had taken some time off to have her family but is back & more recently has taken a step up & is now a fully accredited loan consultant and is looking forward to helping both our existing & new clients.
Jenna Beggs
Jenna joined our admin team in 2017 from a teaching background & has quickly shown her caring nature when dealing with our clients. She is pulling out all the stops to ensure our clients finance is processed in a timely manner.
She has the same willingness to assist in any way possible, indeed some clients have already expressed their gratitude towards her efforts.