July 16, 2015
Samantha Korzeniewski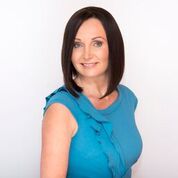 Do you have questions bouncing around in your head that you are just to afraid to ask?
We get questions all the time and thought we would share a few with you.
How can Mortgage Choice help me more than a lender?
Finding the most suitable home loan available on your own can be difficult that's where I can help. As your local Mortgage Choice home loan expert, I will compare hundreds of home loan options from up to 28 lending banks and lenders to find the right loan for your needs. And, best of all, my home loan service is at no charge to you.
Won't it cost me more than going direct?
No. Many financial institutions support the services provided by professional mortgage brokers, as this saves lenders costs that they would otherwise incur themselves in promotion and providing equal localised face-to-face customer service.
Will I pay upfront fees for my home loan?
Some lenders do charge upfront fees to cover the loan application and/or property valuation. As your home loan expert, I will crunch all of the numbers to ensure that you have a detailed plan of any potential fees.
Can I have a loan approved before I go property hunting?
Yes. Many people do this for peace of mind. It also reassures real estate agents that you are a serious buyer. A "pre-approval" is normally valid for 3 months at a time, with a possibility of extension. To give unconditional approval, the lender usually requires a valuation of the property and verification of the loan application information.
If you more questions, don't be afraid to call us. Or have a look at your options 07 5549 0800 | deslie.taylor@mortgagechoice.com.au | www.mortgagechoice.com.au/deslie.taylor