November 10, 2016
Samantha Korzeniewski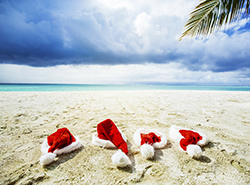 We are getting very close to the silly season, and right about now we find ourselves staring blankly into the computer screen dreaming of our "Perfect Holiday"
Why not just do it, surprise the kids and organise the dog sitter.
There are many options – finance wise, including using the equity in your home, or looking at personal loan options.
However, there are some things we need to consider before you start packing your bikini's and board shorts.
How much are we comfortable repaying for this holiday
How long do we want to be paying it off for
Do we have equity in our property if we decide to increase our home loan to do this
Would we like to tidy up our other finances (existing personal loans, car loans etc) at the same time
Fiji or Maldives
We can run through your options, give you repayment estimations, interest rates, and help you find a product that best suits what you want and need….. all you will need to do is jump on lastminute.com to pick the resort!
Call Deslie Taylor – Mortgage Choice Ormeau to see what's possible
07 5549 0800 | 0418 715 286 | deslie.taylor@mortgagechoice.com.au