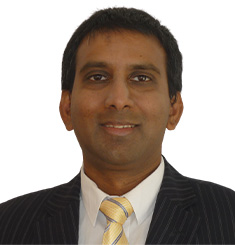 Dharma Balaghee
Mortgage Broker
Dharma has worked in the finance industry for over 20 years, including running his own financial planning business. He is passionate about the full financial health of his clients, and ensuring that their home loan fits their budget, their property and their life.
He is focused on continually growing his industry skills and knowledge through professional development and education. As a result, his experience and his drive to help, is highly valued by all clients who work with him.
"I am committed to finding the right loan for my clients and making the process as easy as possible, whether they are buying a home to live in, an investment property or refinancing an existing loan. It's important for me to make sure that the recommendations we make fit the customer's lives well and help them minimise interest in the long run.