We are your local team of experts, servicing the Ellenbrook and Midland areas. With access to a wide variety of lenders, and many years of experience, we will help you make better choices for a better life.
We have been helping locals with home loans, financial planning, car loans, insurance and business lending since 2003! Call the team on 0433 124 081 for an appointment - we have the flexibility of being mobile and can meet you at a time and place that suits you.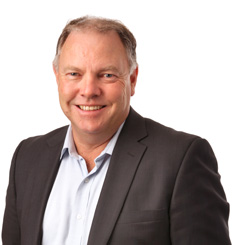 Steve Sims
Over the past 28 years I've helped thousands of locals from Mundaring to Ellenbrook achieve their finance dreams. I've worked in the local area now for many years and believe this area holds great property potential having built investment properties of my own in the Aveley area. 
As a local mortgage broker I've been awarded a series of industry awards for my service, which further reinforce my dedication to quality financial and home loan advice for my customers.  
My goal is to use my 28 years of experience and all the tips and tricks of the trade to secure you a great home loan deal, with all the right features to help you make the most of your investments. I'll be sitting down with you to discuss you financial situation, helping you choose the right loan from a selection of ideal options and liaising with agents, builders and assessors to make the home loan process run smoothly. 
As a lover of all sports, during my spare time, I'm involved in local football and cricket clubs and enjoy spending quality time with family and friends, especially my loving and supportive wife, Donna. 
I'm passionate about helping people like yourself reach financial goals, so give me a call today on 0433 124 081 to talk about your situation. 
Bryan McGuinness
Bryan McGuinness is our trusted Financial Adviser.
With over 25 years of experience offering invaluable financial planning advice, Steven is positioned to help our valued clients with:
Superannuation and rollover advice
Wealth creation
Investment planning advice
Portfolio review services
Retirement planning
Personal insurance advice
If you need advice on how to protect your income, explore debt reduction, plan for retirement or review your current investment strategy, then call 6144 3230 today for an obligation and cost free appointment with Bryan!
Contact Bryan
Phone: 6144 3230
Email: bryan.mcguinness@mortgagechoice.com.au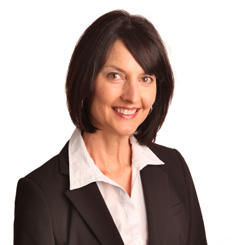 Donna Sims
I've been a local of the area for years now, growing up and working in High Wycombe, Forrestfield and Kalamunda and have developed a strong attachment and exceptional knowledge of the local area.  
With 14 years' experience in the banking and finance sector, being part of a local mortgage broking business felt like the best way for me to help locals achieve their property and finance dreams.  
I've always had an interest in property and wealth creation with experience building many properties.  I strongly believe in sound and trustworthy home loan advice to help maximise returns. 
I love spending time with family and friends, and will be helping your home loan be processed quickly and efficiently to get you into your dream home sooner.