January 05, 2017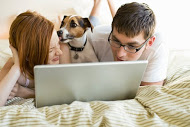 Over my 32 years of finance and banking experience I have been fortunate to meet, assist and learn from many thousands of clients. These clients range from extremely poor and insolvent to Top 100 rich listers in Australia. I have learnt the common denominators for wealth and the common denominators for lack of wealth.
This article is the first of 10 which will individually list the 10 greatest habits that will assist in a financially comfortable future. Get the first couple right and your are well on your way.
In my spare time I have assisted many young people establish plans and structures to ensure they start their adult lives with the disciplines required to suceed financially in our world today. When I was in my late teens I would often use the phrase - "I could get hit by a bus tomorrow". This was nothing more than an excuse to justify the $50 I spent at the pub the night before. However if this $50 was part of the plan then I wouldn't need to justify the spend.
Don't get me wrong, living life and maximising your youth is critical however you can do this and establish a base for wealth concurrently.
Habit #1 - GRASP YOUR NUMBERS
Before we start the journey you must firstly understand your numbers. Your numbers captures many different figures, namely
How much do you earn?
How much do you have saved?
How much do you owe, what is the interest rate, what are the repayments?
How much is in your superannuation? (Riveting stuff isn't it!)
What Insurances do you have in place?
What are your bills and how much are they?
The list is endless however you must start to enable you to finish.
At the end of every month for the past 30 years I have completed a spreadsheet (manually for the first 28 years and via excel for the past 2). This spreadsheet summarises my net worth......all of my assets less all of my liabilities. Assets include property, shares, savings, superannuation, other investments etc. Note I haven't included motor vehicles in the asset list. You can if you wish however experience has taught me that motor vehicles are wealth wreckers rather creators.
Then list all liabilities including credit cards, store cards, HELP debt (HECS) and any family debt. The difference between the assets and liabilities is then your NET WORTH. By maintaining this spreadsheet each month you then can monitor the Net Worth but more importantly you begin to Master you numbers.
Habit #2 (Separate post) will talk about once you grasp your numbers how do you ensure you always have funds available for savings, the 'oh bugger' moments and for just doing life.
When I was younger the pressure to save in the late teens/early twenties was nowhere nearly as important as it is today. In my youth the amount required to purchase a home was far lesser than today. Nothing you didn't know there! However in 1985 the average dwelling price to annual income level was 2.8x. Today it is closer to 10x. Couple that with the fact that I only needed about 5% for a deposit wheras today you generally will require 10% to include stamp duty etc.
As a result the savings period of 16 - 25 years old is now the most important in the wealth cycle. If you can get that right then you are well on your way. Now just to find that magical balance of living life and establishing disciplines for wealth.
For readers who are in their 30's and 40's, the structures we suggest are just as relevant as if you are in your 20's as none of us were we given the opportunity to learn this stuff in school. We rely on life to teach us and for many life is too slow a teacher.
Watch for Habit # 2 - Reward and Invest FIRST next week.
Happy New Year
Dwayne Brittain
Owner/Director Mortgage Choice Wantirna and Knox