Testimonials
Reviews for Mortgage Choice in Wantirna
"Dwayne and his team went over and beyond and I could not recommend them highly enough should you need to refinance your current home or buy your dream home - I really can't thank or recommend Dwayne and his team enough." [ Ben & Marika, Lilydale ]
We love hearing from our clients and how happy they in their new homes! Read through the client reviews below for our the Mortgage Choice team in Wantirna, Rowville & Knox.
We would love to chat to you too about your loan or financial planning needs! Call us today on 9432 5484 or click on the Contact us button at the top of the page to book an appointment.
---
As always the team at Mortgage Choice in Wantirna & Rowville has dealt with our remortgaging without any issues. They make the whole process effortless and provide constant updates without any need to chase them. Thanks guys!



---
My husband and I have recently purchased a block of land with the help of Dwayne and his team at Mortgage Choice Wantirna. We can not recommend them highly enough for their professionalism and attention to detail, whilst also achieving a wonderful outcome for us. Would not hesitate to use their services again should the need arise. Thanks Danielle & Phil



---
Fantastic service! Dwayne, Sharon, Suzie and David are all awesome to work with and have truly helped to achieve my goals. I'd work with them again in a heartbeat. Thanks!



---
Dwayne is such an awesome communicator, who's knowledgeable and has great advice. Thanks Dwayne and the team in Wantirna!



---
Dwayne and his team in Wantirna have been fantastic throughout the whole process of my wife & I buying a house. They respond quick, are very thorough, and just know what they're talking about. Can't recommend these guys highly enough.



---
Biggest thanks to Dwayne, Sharon, Suzie and the team at Mortgage Choice Wantirna! Anyone buying their first home will always find it extremely stressful. However, Dwayne and his team are very friendly, understanding, approachable and will always fulfil their clients' needs. There is no hesitation at all for me to recommend Dwayne and his team to anyone who has to go through this process! Thank you once again for the excellent service that you've provided!



---
We have had exceptional service in obtaining loans for two investment properties through Dwayne from Mortgage Choice in Wantirna & Rowville. This is despite complex part time work situations and use of multiple share accounts for deposits. I would recommend their team to anyone looking for a mortgage broker. Fantastic work!



---
Really helpful, dealt with our query extremely quickly and got us a great mortgage.



---
Dwayne and the team we're fantastic at guiding us through our first home purchase. Would highly recommend them to anyone looking at purchasing. Thanks again guys!



---
The team at Mortgage Choice Wantirna are the best. Professional, knowledgeable and caring. They want long term clients, so they look after your best interests - just like you want! I recommend Mortgage Choice Wantirna for your mortgage needs.



---
Thank you very much Dwayne, Sharon & Suzie. You are always super helpful, efficient and make everything so easy for us!



---
I have known Dwayne for 12 months as part of a Business networking group and the reputation of Dwayne's business within this group is outstanding. I have referred clients to Dwayne for his services and the feedback from all these clients has been of the highest standard, I intend to use his services myself this year to purchase a car.



---
A big thank you to Suzie, Sharon and Dwayne for all of their help over the last couple of months, we can now move on and put into action our plans for the future because of their hard work. Recommend this company 100 percent.



---
We would like to thank Dwayne for his excellent work in helping us buy our first home. Dwayne's knowledge and vast experience made the the whole process very smooth.



---
Dwayne and his team in Wantirna were fantastic throughout the whole process of purchasing our new home. Dwayne was honest, professional and he answered all of our questions as they arose. We will happily recommend Dwayne to our family, friends and colleagues. Thanks Dwayne for making our dream a reality!



---
Thank you Mortgage Choice Wantirna, especially the fabulous Suzie Burrows who has made this whole journey simple and easy for me. I'm so excited!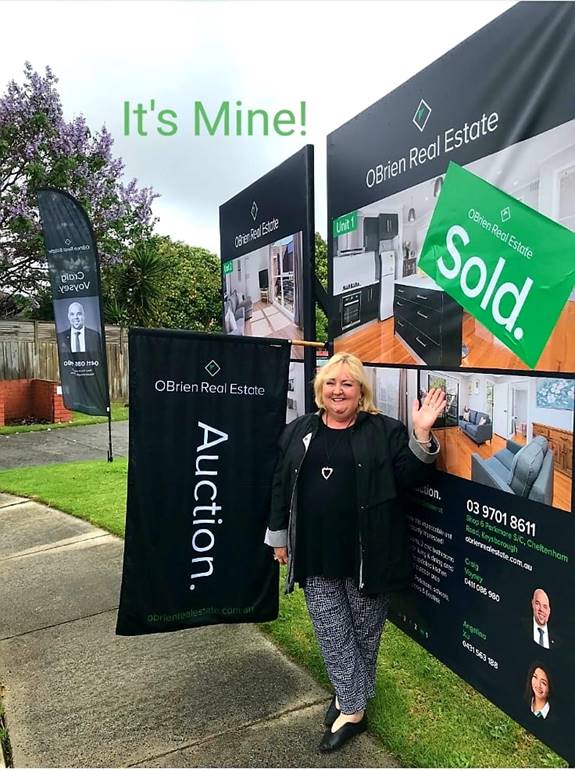 ---
A huge thank you to Dwayne Brittain and his team for all the hard work in achieving our home loan. My partner and I just purchased our first home and Dwayne really guided us through the whole process and spent a lot of time with us. Initially we saw him 12 months before looking to buy a house to get an idea as to what was involved and how to get us into a position to be able to buy. He helped us plan and achieve goals all along the way to finally be able to purchase our first home. My partner and I cannot recommend Dwayne and his team enough for all the hard work they put in for our finance. They really do treat you like family. Thanks heaps mortgage choice Wantirna ! From Maddy & Chris



---
Buying your first home can be pretty nerve racking but with Dwayne's expertise and exceptional guidance, he took the stress away, making it an exciting and smooth first experience for us. A huge thank you to Dwayne, and to Suzie and Sharon for their diligent and thorough work, being on top of everything and delivering above and beyond. Would highly recommend their services to all my family and friends. Thank you guys, I am grateful to have worked with a team of such high calibre. Really appreciate everything you've done.



---
A big thank you to Dwayne and the team at Mortgage Choice Wantirna for helping us through our first house purchase. The information provided to us really helped in understanding our finances, our capacity for undertaking a mortgage and the steps we needed to take to secure the loan (and the house!). The process of applying and securing the funds required a quick turnaround time and Dwayne and Sharon ensured this was completed to the time frame. We would not have been able to get through this process without you by our side every step of the way. Thanks for everything!



---
The comprehensive financial planning advice the we received from David covered all our immediate needs whilst giving us the confidence to be able to plan for the future we want. Together, we have carved out a financial plan with the flexibility to experience a full life. Thank you for being our financial life partner David!



---
Buying a home on my own for the first time in 30 years was daunting - until Suzie Burrows at Mortgage Choice Wantirna sorted everything for me financially. The whole processing my mortgage loan pre-approval and having everything sorted and signed after I found my lovely home was seamless and stress-free. When the vendor asked for settlement to be moved earlier, Sharon and Dwayne were there to ensure everything went through without a hitch. I couldn't be happier with the service, guidance and assistance from the whole team and have no hesitation in recommending them. I've just moved in and couldn't be happier!



---
A very professional service. Dwayne and his team are very knowledgeable and give well considered advice that was right just for my own individual situation. The team are also very friendly and nothing is ever a chore. I appreciated all that was done to help me change loan providers for my home. A huge thank-you.



---
It's hard to find honesty in the financial world. The team at Wantirna Mortgage Choice showed us how an honest business works with integrity. Absolutely recommended.



---
David Taylor has been very professional from the beginning, being upfront, answering all the questions I had, flexible with meetings, a knowledgeable and experienced financial planner, and friendly too.



---
This is the 2nd time using Dwayne for our mortgage, this time to refinance and couldn't be happier. He got us an excellent rate, the service was professional and stress free. Wouldn't use anyone else.



---
We purchased our first home through Mortgage Choice Wantirna. It was clear that Dwayne and his remarkable team genuinely care about helping those who are trying to break into the housing market. We first met with Dwayne 18 months prior to purchasing our home, Mortgage Choice Wantirna were patient, encouraging and realistic when it came to goal setting and setting up how to best go about obtaining a little home of our own. Every step of the way, the team kept us informed, allowed to ask the same question time and time again, along with speaking with our parents where required. I could not RECOMMEND ENOUGH using the Mortgage Choice Wantirna team, we certainly wouldn't be in the position we are now without them. Thanks again guys, you were nothing short of superb.



---
Dwayne and Sharon Brittian were fantastic! Honest and excellent service and made everything so easy to find the best loan!! Thanks so much guys.



---
My wife and I recently purchased our first home with the help of Dwayne and the team at Mortgage Choice Wantirna. From our perspective we couldn't have asked for a better broker than Dwayne to navigate us through the home buying journey. Dwayne was very flexible in meeting times despite his busy schedule and offered open, honest and sound financial advice in a dialogue that was easy to understand. Dwayne was able to negotiate a great mortgage and banking package to suit our requirements and from the moment we signed the Contract of Sale we barely had to lift a finger. Dwayne's team managed communication between the banks, conveyancing and even referred us for a great deal on our insurance which other competitors weren't able to match. Thanks to Dwayne and his team the whole process was effortless and we will certainly recommend his services to family and friends. Thanks again Dwayne!



---
Recently I had the pleasure of working with Dwayne Brittain and his team at Mortgage Choice in Wantirna. Firstly, Dwayne helped my husband and I re-finance our home and managed to save us a great deal of money. At the time we were living on one wage and had large medical bills. Dwayne helped us manage a very difficult time for us financially. Dwayne is honest, professional and is someone who really cares about his clients. Later, Dwayne helped us buy our new home (our dream home). Again, Dwayne and Suzie could not have been more supportive, more honest or more helpful. Dwayne was very careful to ensure that we did not over reach our payment obligations (not something that the banks always do), he managed all the quotes and finance for us, he organized the entire financial transaction from start to finish and, for us, it was remarkably easy and painless. Dwayne and his team went over and beyond and I could not recommend them highly enough should you need to refinance your current home or buy your dream home - I really can't thank or recommend Dwayne and his team enough.



---
After being let down by the on-line lender I had originally approached I was left with two weeks to find bridging finance of around $1,000,000. Without Dwayne's assistance, help and knowledge it was probably not going to happen. End result, settlement on time and at a lower rate than had been offered on-line. I have no hesitation in recommending Dwayne's services.



---
I would very highly recommend Dwayne, and Mortgage Choice Wantirna to anyone seeking home loan advice. As a first homebuyer, he provided me with excellent advice and support throughout the entire process. He took time to answer all questions, thoroughly explained every step and clarified all documents that needed to be signed. His communication and timely response to all emails was excellent. Thanks Dwayne, for your advice and guidance.



---
Dwayne moved mountains for us. He took all the stress away which we much appreciated.



---
On advice from my accountant I met with Dwayne to discuss home loan options for my Investment property purchase. Dwayne obviously has a lot of experience in finance as his advice and guidance was first class. I will be recommending Mortgage Choice in Wantirna to my family and friends.




---
My partner and I were looking to purchase our first home together and sought advice from Dwayne concerning home loans and the First Home Owners Grant. Dwayne provided us brilliant insight on a no obligation basis.

Since we first met Dwayne in mid 2013, Dwayne has provided an exceptional service throughout the entire purchasing process. From queries about borrowing limits and grants to post-settlement queries, Dwayne has continued to provide timely, thoughtful and detailed advice.
It has also been beneficial that Dwayne is accommodative in arranging meeting times, given our busy schedules. This has assisted in my partner and I in realising our dream and getting our first home together.

We would encourage those seeking advice to engage with Dwayne, as we have found his services second to none.




---
Thanks to Dwayne we are now home owners. Without his help the great Australia dream of owning our own home would have still be just that, a dream! From day one Dwayne was there every step of the way answering our every question, from the simple to the difficult with unwavering professionalism.
Without his meticulous planning and thorough research we would still be trapped in the rental cycle, its that simple! Dwayne's fantastic and positive attitude along with his willingness to help made the process so much simpler, even friends who are home owners are amazed at the work he's done for us! We have passed on Dwayne Brittain's details to a number of friends now, with the confidence of knowing
that he will do his all to making their dreams come true too! Thank You Dwayne.



---
My husband and I contacted Dwayne in October 2013 to discuss what we needed to do in order to get a home loan. Dwayne was very professional and an amazing support person throughout the whole process. We are now in our first house and we are very very happy. Dwayne is such a knowledgable person and we highly recommend him to anyone who is looking into loans or refinancing. Thanks again Dwayne your support has been amazing :)



---
Thanks Dwayne, Great job. As a First home buyer you assisted me through the entire process following up from start to finish. I have already recommended your service to my friends and work colleagues and I will be using you again for any of my finance needs.



---
Dwayne, a short note expressing our gratitude for your efforts and outstanding service with our recent purchase. Your knowledge and expertise was first class and the consistent updates were most appreciated. Why would anybody go to a bank to arrange their home loan when they could use you? Thanks again



---
Many thanks Dwayne for your assistance and professionalism with my recent home purchase. You could not have made the process any simpler for me and worked with me to fit in around my busy work schedule. You took my requirements and preferences into account when coming up with recommendations. It was a great feeling knowing I was confident the whole way through that everything was all taken care of, and my best interests were being looked after. Dwayne, I have really appreciated the follow up since settlement to make sure it is all tracking along well, and is working the way I want it to. I will have no hesitation in recommending your services to my family and friends, and anyone else who may ask.