Find a Franchise
Buy your
own local business

today

If you're prepared to roll your sleeves up, your Mortgage Choice franchise can be an outstanding investment and the way to take control of your future.

Find out more about how to become a Mortgage Choice franchise owner - either by purchasing a new business or an existing business with an established customer base.
Your local Mortgage Choice business for sale
All Mortgage Broking businesses

|
CHANGE LOCATION
Can't find a business for sale in your area? Talk to us about starting a new one.
A stable brand with
potential to grow
Happy customers
We have arranged over 600,000 home loans and continue to write a home loan every 15 minutes in Australia. We are a brand customers trust with 90%+ customer satisfaction ratings.
Strong network
The Mortgage Choice network consists of over 450 passionate broking and financial planning franchises across Australia. And we are looking to grow even further.
Growing business
With a $54.4 billion strong loan book and $733.5 million Funds Under Advice and Premiums in Force in FY18, we ensure long-term growth and sustainability for the future.
We know what it takes to
achieve success
Over 25 years experience in the Australian home loan market to share with you.
Unrivalled training, hosting and ongoing support. Over 100 support staff to help you maximise business growth from day one.
Constant investment in technologies and innovations including our purpose built Broker Platform and leading integrated financial planning software for financial planning professionals.
A strong national brand that consumers recognise and trust - 90%+ customer satisfaction ratings.
Our significant investment in national advertising and marketing drives leads to your business.
We offer more than mortgages – fulfill more of your customers' needs and enjoy a diverse revenue base.
Our unique proposition guarantees that we have our customers' best interests at heart and an ethical approach to business that drives us.
An opportunity to build a valuable asset to engage the whole family.
Affordable and competitive entry point.
What
our Franchisees

have to say
"Mortgage Choice and the brokers that make up the franchisee network, are in my opinion, the best in the industry. We have a close-knit community who support and help one another with all facets of the business."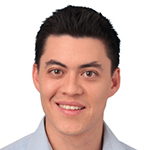 Steven Dal Molin - Franchise Owner
Chatswood, NSW
"Over the past 12 years as a Mortgage Choice franchisee, I have built up my business feeling as if I am part of a team with tremendous support from I.T., marketing and brand. At each stage of growth, I have been able to rely on the experience of franchisees, the state office team and group office to make better choices for my business."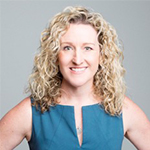 Caroline Jean-Baptiste - Franchise Owner
Fortitude Valley, QLD
"Almost 12 years with Mortgage Choice and I'm still so thankful each and every day that I made the switch. I work damn hard for everything the business returns. I have made a positive change to so many clients lives and my work life balance has been achieved. The constant change in our industry will ensure that our services are always valued by clients seeking clarity, sound advice and good customer service."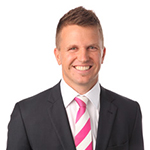 Tim Leonard - Franchise Owner
Bayside, VIC
Book an appointment with our franchising team today.
Things can
change quickly

in the market.
Subscribe and stay informed with news, rates and industry insights.