July 04, 2016
Cate Cook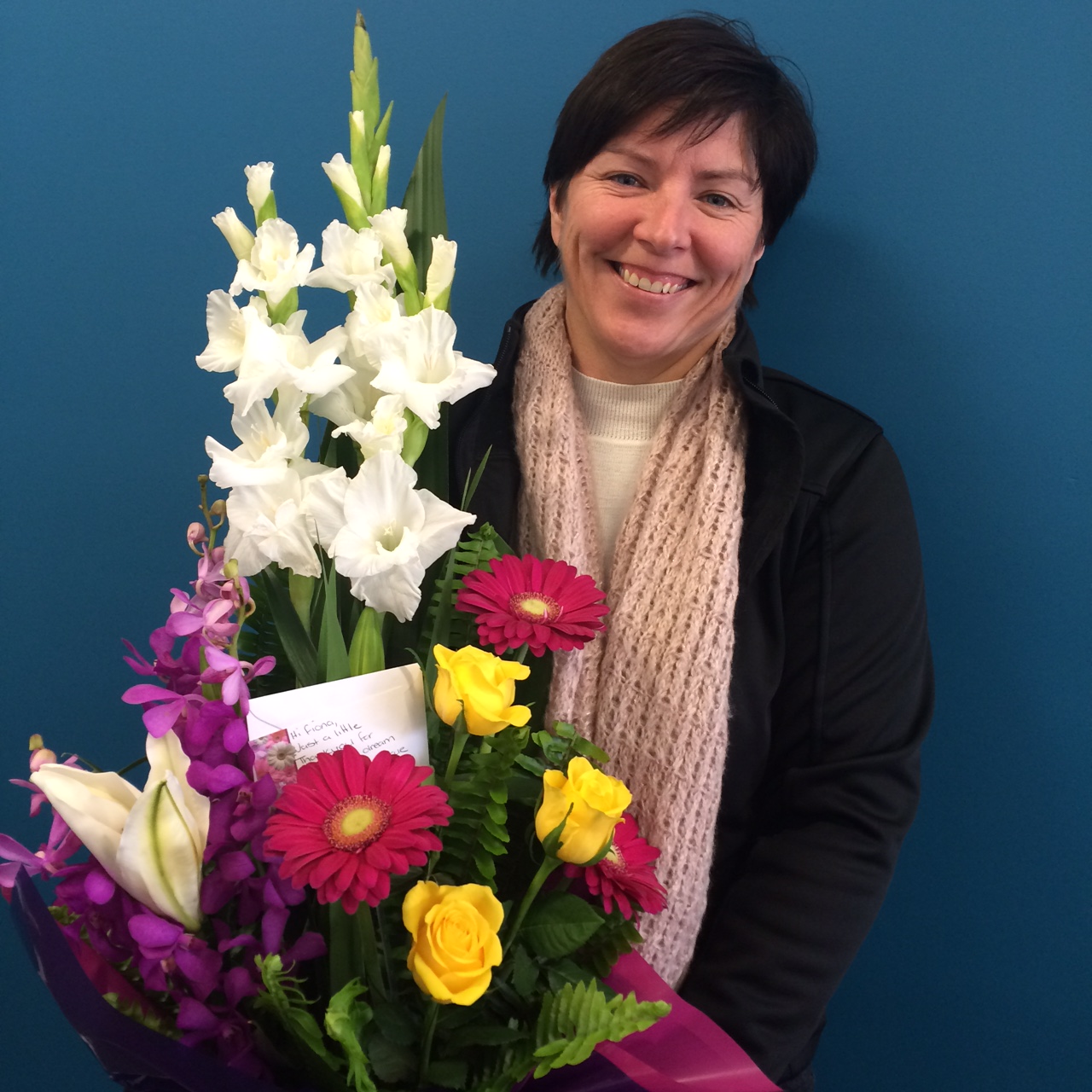 Then this morning another client of ours, Shenae, popped in - holding three steaming hot cups of coffee from our favourite coffee shop.
" I just thought you may like some coffee - thank you so much for all your help," she said.
Hot coffee is always gratefully received on a cold, wet Adelaide winter day!
These two recent acts of kindness have reminded us just how lucky we are to work with such lovely people. If you'd like to see more pictures of Fi and her flowers see our Facebook post here http://bit.ly/29g30XI. A big thank you to our friends for their gifts! :)
Of course, the greatest compliment you can give us is to recommend us to all your family and friends. We love working with whole families - brothers recommending us to their sisters, aunts and uncles sending their nieces and nephews to us for help and advice.
We also have caring parents recommending us to their adult children so we can help them with their first car or personal loan. Whatever life stage you're currently in - we can help you with your financial needs.
Were you aware that as well as car loan pre-approval, we also have a FREE car buying service available to our clients? Just tell us the car of your dreams, and we'll search the whole country for the very best price on your new dream car - and then deliver it to your doorstep! Just think - no more trudging around car yards, dealing with pushy sales people, not knowing if they're offering you a good deal or not. We can organise the car of your dreams to be delivered to your driveway - and we can even get it sign-written for you! Think how much time and effort you could save by using our service - and all at no cost!
So who are you going to recommend us to today?