July 15, 2016
Cate Cook
Find out how you could win YOUR dream Aussie escape…
We've just survived a really emotional period in our lives, as our eldest daughter Sianna boarded a plane bound for Canada, where she'll spend the next 7 months teaching in a summer camp. This is a beautiful picture of where she will wake up every morning for the next few weeks.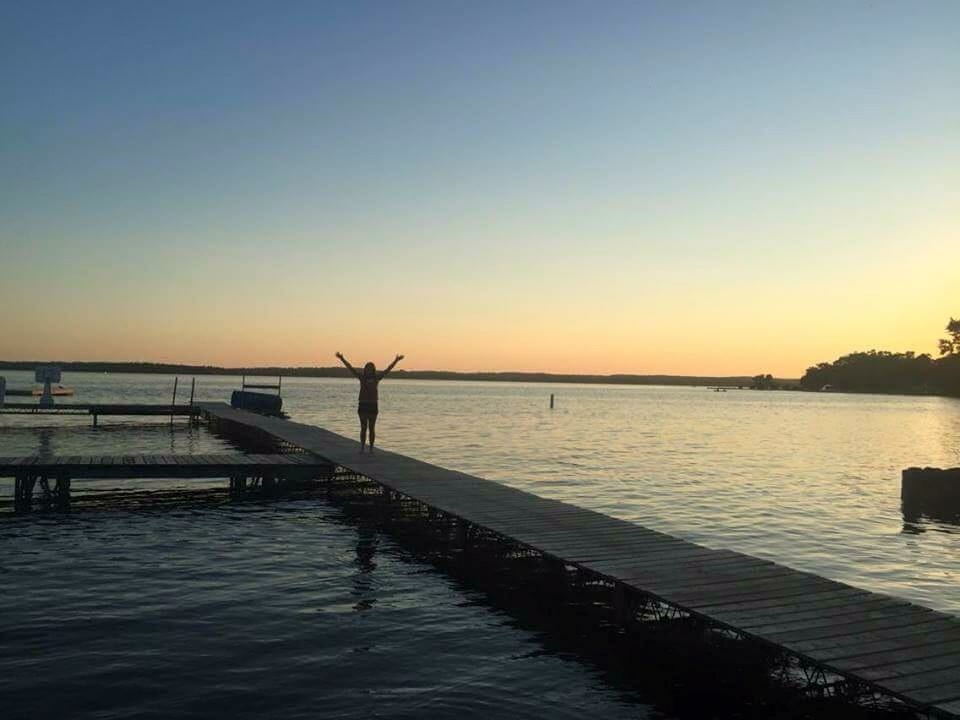 Do you know the best thing about this photograph? It summarises Sianna's fantastic sense of accomplishment at having achieved her dream of having a gap year overseas.
More than 18 months ago, Sianna decided she wanted to go to Canada for a gap year, once she had completed her Year 12 at Cabra Dominican College. But of course, an overseas experience like that costs a lot of money.
Sianna set about earning the money so she would be able to make her dream come true. She had to work hard to make the trip possible, but she approached the task with steely determination. For the past year, she's worked at two jobs, she's spent as little as possible, and she's knocked back many opportunities to buy new clothes and makeup when all her friends were out buying 'the good stuff.' Every now and then she waivered a little - but her resolve held out, and now she is enjoying her dream trip to Canada.
As financially responsible parents, we're overjoyed that Sianna has shown a really mature and responsible attitude towards saving money. This has helped her achieve her dream – and made us think about the importance of saving money.
Being able to save money is the most fundamental building-block of being financially responsible.
Managing your money wisely will ensure you build a good credit rating in your early life, will help you develop good saving habits once you finish your education, and will help you build up your capital to save for a deposit for your first car or your first home.
So what are you saving money for? Do you have a dream holiday planned? Do you want a new car, or are you saving for the deposit on your first home?
Perhaps things have got a bit out of hand in your life recently? Are you struggling with credit card debt? Do you have crippling personal loan re-payments that are stopping you moving ahead financially?
To celebrate Sianna's fantastic achievement, we're launching a fantastic new competition to find the very best money saving tips.
Over the next 8 weeks, we're going to be sharing money-saving ideas – and we want your help to find the very best ways to save money.
Over the next few days and weeks we'll be giving you more details about this great competition – so follow our blog and keep checking back here regularly to find out how you could win a $500 voucher towards your dream Aussie escape!
See more details at our Facebook page @ http://bit.ly/29XeyvO or follow us on Twitter http://bit.ly/29UlnyB