Seminars
Educating you about your financial future
We believe in educating our customers so you're in a position of strength to make sensible financial decisions.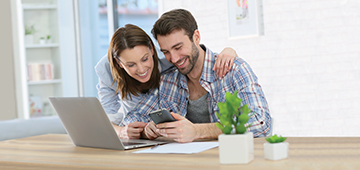 We know that knowledge is power - and we want you to be in as powerful a position as possible when dealing with lenders.
For this reason we hold regular information seminars to give you the knowledge you need to make powerful, life-changing decisions which will help you secure your financial future.
We hold these regular free seminars in a relaxed community setting, so you can chat to experts and have your personal questions answered.
We invite guest speakers to share their knowledge about topics ranging from asset finance (such as pre-approved car loans), through to property investment and self-managed super funds.
If you are interested in attending a seminar, or would like to host a seminar for your community club or organisation, please give us a call and we would be happy to help you. We can help you gain the knowledge you need to make great financial decisions to secure your family's future.
For more information please call Mortgage Choice Noarlunga on 08 8186 6662 or email at Steve.pratt@mortgagchoice.com.au.