With over 90 years of experience between us, you can be sure that you'll always receive superior home loan advice and the very best service. We are always here to help with your home loan, car loan, insurances financial planning and more.
Our customers are at the center of everything we do, so you can always expect the best service from our mortgage broker team for Bankstown, Yagoona & Padstow areas and beyond.
Talk to us today and let us help you get all of your finances sorted.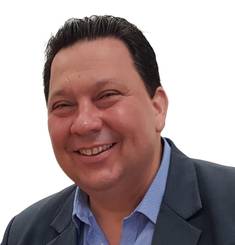 Franco Casanova
Franco is the Owner of Mortgage Choice in Bankstown & Campbelltown and has been in the Finance industry for over 25 years.
Prior to joining Mortgage Choice over 15 years ago, Franco worked for AMP in both their Investments and Superannuation areas.
Franco loves dealing with complex loans. Finding fantastic client solutions in complex scenarios gives him the greatest satisfaction. Due to this expertise with such complexity, many of Franco's clients are investors and referrals from investors.
Outside of work, Franco loves spending time with his wife, Theresa, and children. He also loves getting his hands dirty on his 'hobby farm'.
You can contact Franco directly on 0421 910 490.
Credentials
B.Sc (Mathematics)
Dip Finance & Mortgage Broking
Justice of the Peace (JP)
MFAA Member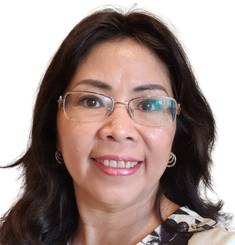 Theresa Casanova
Along with her husband Franco, Theresa is the Owner of Mortgage Choice in Bankstown and Campbelltown and an expert Mortgage Broker.
Having many years of experience, Theresa's expertise has been built through a successful career in consumer and commercial lending with two of the major banks; Westpac and ANZ. From this lengthy career, Theresa is very knowledgeable about how banks operate.
Being known for her "can do" spirit, Theresa's professionalism and determination is second to none. She works closely with her clients to help them achieve their best home loan rate every time.
Theresa believes the key to the success of any business is through customer relationships - one based on mutual trust, respect, and open, honest communication. She prides herself and her team on following this belief in every customer interaction.
As a home-owner and investor for over 15 years in the local area, Theresa has helped thousands of customers achieve their financial dreams of property ownership.
You can contact Theresa directly on 0411 884 576.
Credentials
B.Sc (Mathematics)
Dip Finance & Mortgage Broking
MFAA Member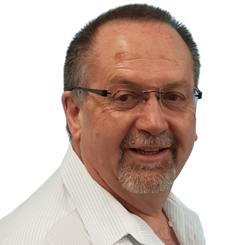 Flavio Corbanese
Flavio is an experienced Mortgage Broker and has been in the finance industry for over 35 years.
Before joining Mortgage Choice in Bankstown & Campbelltown, Flavio gained extensive experience across Payroll and Superannuation. Roles that Flavio has held were in both Industry and Corporate funds, and in Accumulation and Defined Benefit funds.
Flavio loves helping clients achieve their goals of owning their own home - whether it's their first or fifth home purchase. Hearing the joy in his customers' voices when their loan is approved is fantastic.
Outside of work, Flavio enjoys spending time with his wife and two daughters, catching up with friends and travelling.
You can contact Flavio directly on 0437 614 708.
Credentials:
Dip Finance & Mortgage Broker
Cert IV in Financial Services
RG146 – Superannuation
Justice of the Peace (JP)
MFAA Member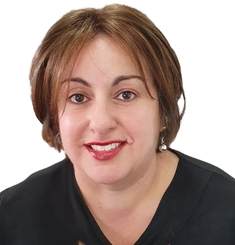 Susan Iacono
Susan is our skilled Office Administrator and has over 25 years of experience in administration, including 15 years at a Chartered Accountant's firm in Sydney's CBD.
Providing timely, accurate and high quality service to Mortgage Choice customers ensures her clients have an excellent experience each and every time, with no stress.
In her spare time, Susan likes to spend time with her family and going on cruises around the world.