The Mortgage Choice brand: instant brand recognition from day one
Free Mortgage Choice
franchise information

pack

Download our free guide to find out more about how to become a Mortgage Choice franchise owner - including costs, benefits, criteria and how to get started.
What
our Franchisees

have to say
Mortgage Choice and the brokers that make up the franchisee network, are in my opinion, the best in the industry. We have a close-knit community who support and help one another with all facets of the business.
Over the past 12 years as a Mortgage Choice franchisee, I have built up my business feeling as if I am part of a team with tremendous support from I.T., marketing and brand. At each stage of growth, I have been able to rely on the experience of franchisees, the state office team and group office to make better choices for my business.
Almost 12 years with Mortgage Choice and I'm still so thankful each and every day that I made the switch. I work damn hard for everything the business returns. I have made a positive change to so many clients lives and my work life balance has been achieved. The constant change in our industry will ensure that our services are always valued by clients seeking clarity, sound advice and good customer service.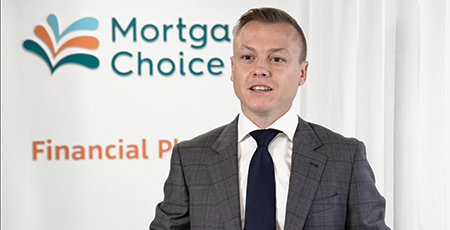 Keith's story
Adelaide Broker Keith Caine describes how he diversified his business offering to include financial planning and asset finance to increase his revenue potential.
Play Video
More videos and tips
Father and son shape up as a great team
Shared values, shared success