Mobile broker
Become a
mobile broker
Starting as a mobile broker allows you to get all of the benefits of a store front franchise while minimizing your initial risk. Effectively, you can get started today without a storefront.
Kick start your future with
Mortgage Choice
Broker platform software
Our new web-based broker software can significantly reduce the time it takes to submit a home loan application.
Low cost entry point
To help you get going, we've ensured our start-up costs are highly competitive.
Multiple revenue streams
Generate revenue opportunities from day one using our full suite of financial services.
Flexibility
Our brokers can choose between mobile broking and operating out of a premises.
Become a Mortgage Choice broker
Mortgage Choice and
you

.

If you're prepared to roll your sleeves up, your Mortgage Choice franchise can be an outstanding investment and the way to take control of your future.

You have the potential to enjoy the rewards of your own effort backed by our extensive support, and experience the financial and personal benefits of a growing business.

Find out more about how to become a Mortgage Choice franchise owner.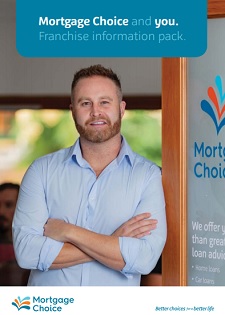 A day in the life of a Mortgage Choice broker
Multi-award winning broker, Deslie Taylor shares his advice on what it takes to become a broker and the support she receives from a national brand.
Simply play this video to hear first-hand from one of our franchisees about how we empower our franchise network to build strong and vibrant businesses, and the points of difference that make us a unique brand with a unique proposition.
Wondering how to become a mortgage broker?