Testimonials
Testimonials from our customers
---
Mark Grant helped us with our mortgage and couldn't have asked for anyone better. He made the whole process so easy, explained everything brilliantly and answered all of my many, many questions with patience and friendliness. He was always so helpful and friendly. Will definitely ask Mark to help us with our next mortgage and would highly recommend.



---
Mark Grant helped us with our mortgage and couldn't have asked for anyone better. He made the whole process so easy, explained everything brilliantly and answered all of my many, many questions with patience and friendliness. He was always so helpful and friendly. Will definitely ask Mark to help us with our next mortgage and would highly recommend.



---
Mark was fantastic - super patiently explaining everything so we understood clearly. A genuinely great guy. Mark is an asset to your company. Very thorough and great at what he does. He made the process for our first home loan easy and stress-free.



---
Our experience with Mortgage Choice was nothing but excellent! Gary was extremely knowledgeable and helpful throughout the entire loan process. Also found the customer service from Carmel was exceptional, always very helpful. Highly recommended!!!



---
Mark is such a friendly person. He made all this process so much easier. I was patiently told what other documents I needed each time and exceeded my expectations. I am very happy with the results achieved and keep being accessible and friendly as you are.



---
Both Mark and Gary were very helpful. Mark went above and beyond to help, all while on holidays. True customer service from the Mortgage Choice Port Macquarie team



---
The service we received was outstanding from Mortgage Choice Port Macquarie. It was prompt, friendly & professional. Gary made the process super easy, stress free and manageable. We would happily recommend your services to those requiring it.



---
We have consulted with Gary and Carmel on four separate occasions. Each time, whether it was refinancing, new mortgage or investment, Gary and Carmel's professionalism, knowledge and sound advice has always been outstanding. The ongoing service that they provide after securing finance makes the whole process stress free. We cannot recommend their services highly enough!!! Thank you once again for all of your help Mark and Catherine



---
Very happy with the service of Gary & the staff at Mortgage Choice Port Macquarie. Everything was done so quickly & professionally. Thank you for the great service and help during the construction of our home.



---
Great service as usual from Mortgage Choice Port Macquarie. Thank you, it's worth the trip from Sydney, as I would not consider switching brokers. Many thanks Carmel, Gary & Mark.



---
Thank you so much for all of your help during this process. I have really appreciated your quick responses and your honest, straight forward answers to all of my questions. I have dealt with a lot of people during the course of this loan application and house purchase and out of all these people, you have been the easiest person to work with. Your knowledge and brief, clear communication really made you stand out far above the rest.
Thank you!



---
Mark has been nothing but helpful through our entire loan process. He went above and beyond to make life easier for us. Couldn't recommend him enough.



---
Mortgage Choice Port Macquarie provided a great service and nothing was ever a trouble. A very reassuring experience from Gary, who was calm and got the job done without any fuss.



---
I was over the moon that you were able to help me financially when a bank I had been with for over 30 years wouldn't look at me. Absolutely fantastic service.



---
Gary and Carmel, as always, were professional, persistent and patient. This was the first loan we have been involved in on a new build and there were processes that took time and communication to confirm and lock into place. Gary and Carmel went above and beyond to ensure documents got to where they needed to be, including personally delivering the loan documents to the airport so they could travel to another city to be signed and returned in a timely manner. Thanks again for the first class service you always share with us.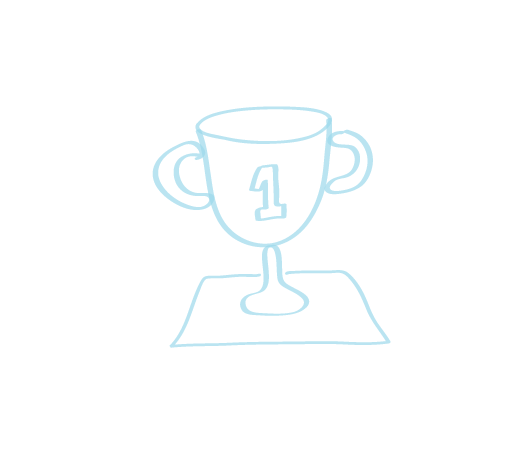 ---
Mortgage Choice Port Macquarie make acquiring property easy! Having purchased 3 properties in 4 years, I would highly recommend their service. Gary & carmel take the stress out of dealing with Banks.



---
Gary and his team were very helpful, efficient and a friendly service provided. Went above and beyond to help us get a loan. We are very happy and would recommend Mortgage Choice to family & friends.



---
Gary & Carmel Owen secured a loan for me after my initial loan fell through with my personal lender. I was heavily committed financially and could have lost everything. Gary is a Genius. Their service is awesome, friendly & professional and I can't find fault.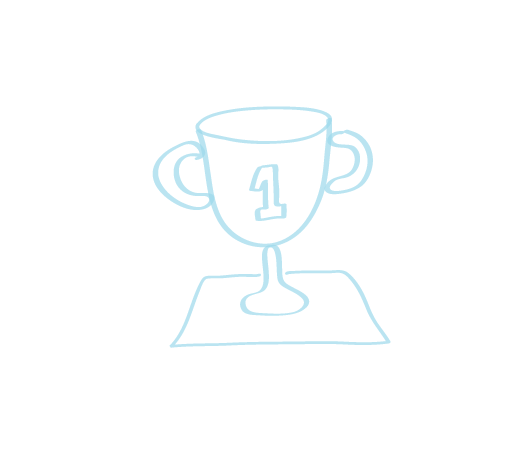 ---
A big thanks to Mark! After unsuccessful dealings with our bank we contacted Mark from Mortgage Choice. We knew right away that Mark was genuinely motivated to help us refinance and get the best deal. He achieved exactly what we wanted plus saved us more. Incredibly, all these savings were made with our existing bank who had just told us that it was not possible!! So bypass the bank and ring Mark first. The service was well over our expectations, from the first phone call to settlement we were well informed and up to date. I would recommend Mark from Mortgage Choice to anyone looking to refinance or get a home loan



---
Thank You Gary. We just wanted to say we really appreciate your help, not only through the mortgage and purchase process, but also for your help and advice throughout the whole house hunting mine field.

Your help and advice has been invaluable and the information you provided throughout has helped us make more informed and realistic decisions.

It is always a pleasure doing business with you, and your proactive attitude makes everything seem easier. We will not hesitate to recommend your services to anyone looking for a change in mortgage.

Look forward to doing business with you again in the future.



---
We used Mortgage Choice to build our first home so it was the obvious choice for us when we were looking to explore our options for an investment property. Gary ran multiple scenarios for us so that we were able to make a smart decision when we were ready. Gary and Carmel have provided us with professional help and advice along the way, what is complex and confusing for us is there core business and we can't thank them enough for the service and clarity they've provided.
Clone yourselves :)



---
You have provided me with exceptional service on more than 6 separate mortgages over the past 15 years. I'd never contemplate a mortgage any other way. Thank you and I will continue recommending your services to family & friends.



---
We first employed Gary and Carmel's services in 1996 to purchase our first home in Port Macquarie and were impressed with the service provided then. As such, we chose to contact Gary again when purchasing an investment property recently. Again, from start to finish in organising finance, Gary and Carmel provided a friendly and professional service. Not only was Gary flexible with appointment times, but he answered all of our questions and promptly communicated any changes / updates as required. I would not hesitate to recommend their services to family and friends and would engage their services again.



---
We had the pleasure of having Mark work his magic for us. As I said to Mark when we first saw him we were a very hard sell to the banks. Mark went above and beyond. I can't say enough about his commitment to getting us the best loan he could. His communication was so outstanding. He would routinely answer questions after hours!!! I cannot recommend the Mortgage Choice Port Macquarie team enough. Thank you so much.




---
It has been a pleasure dealing with Gary and Carmel Owen, at Mortgage Choice. Arranging finance, and wondering whether we had found the best mortgage, has always been a real headache in the past. This time, however, it has been a breeze. Friends recommended Gary and Carmel from Mortgage Choice, and we are so glad they did.



---
Thank you so much Gary & Carmel for all your help with getting our home loan, the service was excellent. You went above and beyond and gave us so much knowledge that the banks wouldn't. Can't thank you enough.



---
Gary and Carmel Owen made going through the loan approval process very easy. Gary sourced the best loan terms and conditions for us based on our requirements. Thanks Gary and Carmel, if we ever need another home loan the first stop will be you guys!



---
The products that companies offer I believe are much of a muchness, it's the old fashioned customer service and politeness that I value, a phone call rather than an email a follow up call just to touch base, doesn't cost any one other than a minute of their time, this is why I have engaged the services of Carmel and Gary Owen a second time. The Owen's are a formidable team, and the one stop shopping experience is fantastic, the Owen's high level of professionalism and proactive approach to achieving my goals is second to none, I have over the years recommended them to numerous people, don't go to a bank, go to the Owen's. I will hopefully expand my investment portfolio to including a second investment property in the next few years and will not hesitate to call the Owen's.



---
We found both Gary and Carmel to be extremely professional, quick to respond to our inquiries, and very helpful and knowledgeable in answering any questions we may have had during our refinance process. Our particular refinance case was very tricky and unusual, but Gary stepped up and went above and beyond when other brokers were unable to even find a solution to our unusual situation. We will be using Gary again this year to finance another property purchase and would have no hesitation in recommending him to others. Thanks once again Gary and Carmel Owen.



---
We have been back to see Gary & Carmel a couple of times now and find it the best and easiest way to organise the finance for our home and investment loans.
Always friendly and professional and they have always gone above and beyond our expectations.
Thank you so much for all of your help and guidance with the purchase of our villas. You make the whole process so easy for your clients and whole lot less scary.




---
We felt like we would never be able to afford to buy our first home, however, within a few months of our first enquiry we were moving into our dream property with the help of Gary & Carmel Owen



---
Mark Grant was incredibly helpful and knowledgeable. He organised everything for us in a timely manner and maintained open communication at all times. Could not recommend him highly enough.
Mark exceeded our expectations, he went above and beyond to help in any / all ways possible. We are so appreciative.
Please don't change anything, you have secured our future business.