Mortgage Brokers & loan experts in Nunawading, Blackburn & Mitcham
Our award winning team of expert Mortgage Brokers in Nunawading & Blackburn take the hassle out of shopping around for your next home loan. Accredited with over 25 leading banks, our team has access to thousands of home loans and will guide you through the home buying process - at no cost to you.
Call Us
Office - 03 9813 3522
Fax - 03 9813 3544
Open Hours

Monday - Friday: 9:00am - 5:00pm


After hours by appointment
Mobile Broker
Servicing Nunawading, Blackburn, Mitcham and surrounding suburbs.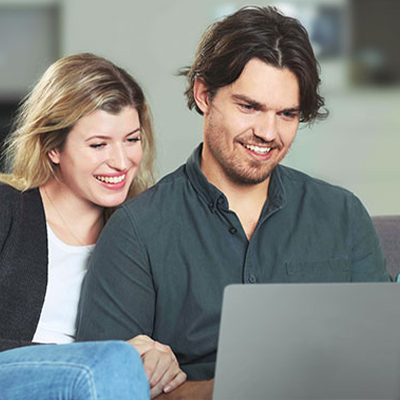 Latest home loan interest rates
Expert home loan advice and support
Your home loan isn't about the bank or even the property you buy - it's about you. Your unique circumstances is what makes the finding the right home loan fit even more important. The Mortgage Broker Nunawading team can help.
We compare loans for you
The Mortgage Broker Nunawading team are focused on finding the best outcome for you - and not the lender. We have over 25 leading lenders on our panel and thousands of home loans. We'll narrow down your choices to a selection of handpicked home loans that will suit you best.
Amount: We look at what you could borrow and which lender is most likely to approve your application.
Policy: Which policies will suit you best? We go through a lender by lender comparison to find a great lender who fits you and not the other way around.
Best rate & features: We focus on which lenders have a great rate at the moment, and who will give you the best features on your new loan.
Speed: We look at turnaround times and when you want to have pre-approval for your loan.
We do all the legwork
While we can save you money on your home loan, it's no small feat to say that we can also save you significant time. The Mortgage Broker Nunawading team will sit down to complete all your application paperwork, liaising with the lenders for you and providing any additional documents they require.
Basically, we do the legwork so you can spend your time elsewhere.
As a mortgage broker, our service is free as the lender pays us a commission when your loan settles.
Straight advice from the Mortgage Broker Nunawading team
Call us today on 03 9813 3522 or click on one of the buttons below to get started.
The Mortgage Broker Nunawading team service the areas of Box Hill, Box Hill North, Blackburn, Blackburn South, Forest Hill, Mitcham, Vermont South & Nunawading.
Why we're different
The home loan process
The right home loan for your needs
Our mission is to find the right home loan for your individual needs and to always have your best interests at heart. Plain and simple. Which is why we have such a wide range of lenders to choose from. We can search through hundreds of products to find something tailored to your situation. ~
Step-by-step guide to home ownership
There are many steps involved in purchasing a property which can vary between residential and investment properties. This guide explains each step in order as well as what is involved at every stage of the purchasing process.