George Boustani Mortgage Broker in Penshurst, St George, Hurstville & Surrounds
Looking to purchase your forever home, refinance or purchase an investment property? Talk to us, your local mortgage brokers servicing Penshurst, Hurstville, Lugarno, Peakhurst & the surrounding areas. Contact me today on 0414 233 300.
Penshurst
5.0 (67+ total reviews)
Aggregated from:







Call Us

Mortgage Choice Penshurst

Mobile - 0414 233 300
Office - 02 9586 3100

Fax - 02 9586 3099
Open Hours

Mortgage Choice Penshurst

Monday - Friday: 9:00am - 5:00pm


After hours by appointment

Free Appointment
Address
29/556 Forest Road
PENSHURST,

NSW

2222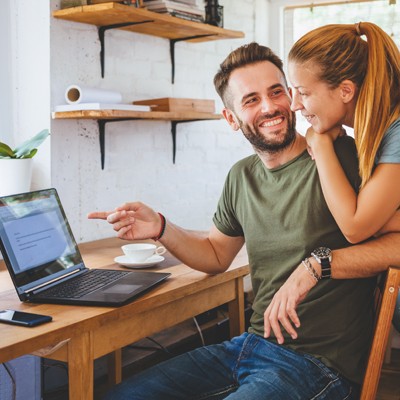 Latest home loan interest rates
Start your home loan journey today
We're Local
We are happy to visit you at home, your place of work or somewhere convenient to you. Otherwise, you will be welcome at our new office at 29/556 Forest Road Penshurst NSW 2222. We can also provide over-the-phone home loan pre-qualification and can easily calculate your borrowing capacity.
We're ready to help!
We're ready to assist you with your home loan requirements. Whether you're considering buying your first home or investment property, or if you have a home and you're thinking about renovating or consolidating some debts - you may just want to see whether your home loan is the most competitive and most suitable loan available to you - we're here to help.
If you're ready to discuss your situation, then give our team a call on 0414 233 300
At Mortgage Choice Penshurst, our home loan service is at no charge to our customers because the lenders pay us a commission after your home loan settles, so you get all of our expertise at no cost to you.
Did you know we can help you with: 
Constructions Loans
Debt Consolidation
Check your borrowing capacity
Are you eager to understand your borrowing capacity based on your salary and financial commitments? At Mortgage Choice servicing Penshurst, Hurstville, St George and surrounds we understand that finding out how much you can borrow for that dream home you've always wanted can be tricky, which is why we have some awesome calculators to make it easy!
Check out our free home loan calculators here or get in touch with me to discuss your unique circumstances.
Ready to kickstart your journey to home ownership?
We'll assist you along the way and do all the legwork for you! Call me today on 0414 233 300.
Hear what our customers say!
"These guys have always assisted us in our home loan enquiries and applications. They provided us with the best options available in the market based on our current financial scenario. Kudos to everyone at the company, especially to George B."  

 

- Orlando (Refinancer) South Hurstville, NSW
If you haven't reviewed your home loan in the past 2 years, it's time to get a free home loan health check! George Boustani will evaluate and compare your loan with hundreds of others by taking into account rates, fees and features to make sure you have the loan that's right for you.
If you would like to organise a free home loan health check then please contact our team on 0414 233 300 
The right home loan for your needs
Our mission is to find the right home loan for your individual needs and to always have your best interests at heart. Plain and simple. Which is why we have such a wide range of lenders to choose from. We can search through hundreds of products to find something tailored to your situation. ~
Client reviews
Thank you Zoe and George for your professionalism with refinancing our home loan.
Thanks for all your help and expertise in making our new home purchase a success. George and team were available at all times for all my questions and concerns.
Cannot recommend George and Zoe enough for all their help in the purchase of our home They made the process easy and stress free Thanks again
George and Zoe helped us a great deal to be able to purchase the home of our dreams. They were readily available, always professional and knowledgeable, as well as friendly and patient. We highly recommend them
I would highly recommend MC Penshurst to anyone seeking a loan,I found them very professional, courteous, respectful and very easy to deal with
George,Zoe and the Penshurst team you have done a fantastic job for us,thank you very much
Cannot recommend the service and experience with Jodie Cullen more highly. Made sure we got the best deal and all of our accounts set up how we wanted them. She is definitely the best broker there is and have recommended her to all of our friends.
George and Kadija were so wonderful to deal with. They were prompt, efficient and professional, ensuring I got the right mortgage for my situation. But more than that, they were so friendly and reassuring, which I very much appreciated during such a daunting process. Nothing was too much trouble. I would not hesitate to recommend them wholeheartedly to my family and friends.
Highly recommend Mortgage Choice Penshurst team for home loans. The team has been so responsive and helpful throughout our house hunt journey.
Jodie Cullen has been brilliant from day one. Jodie helped us with the initial loan for the land and then a construction loan, which led to the build of our house. She provided us with great options and led us through the whole process. I highly highly recommend Jodie as a mortgage broker, due to her expert knowledge and excellent customer service.
Great team and fast to move Thanks to George and Kadija for getting our loan through super fast and prettt seamless. Great people to deal with and highly recommend
Refinancing guide
Considering refinancing? Our guide explains the reasons, costs and steps involved in refinancing your home loan.