June 27, 2017
Kathryn Coleman
Rising property prices across many parts of Australia have left many first home buyers doubting whether they will ever realise their dream of home ownership.
Some first home buyers are keen to get purchase their own home, others are content to rent and invest elsewhere.
There are pros and cons for both owning property and renting. In this article we explore both options.
Why buy?
Owning your own home ensures financial security in the future. Property is a safe long-term ways to invest your money. Data shows house prices tend to double every 10 years, making property one of the safest and most solid investment classes. Data from CoreLogic shows Brisbane house values increased 4.3% over the past year alone1.
Of course, if you do decide to purchase property, there are several things to consider.
You'll need a Deposit. While most first home buyers should be able to afford the repayments on their first mortgage, the biggest hurdle facing first time buyers is saving the initial deposit. Most lenders require borrowers to have a deposit of at least 10% of their intended property's purchase price. In other words, if you are looking to spend $500,000 on a home, you will need a deposit of at least $50,000 (plus costs).
Where possible, it is a good idea for first home buyers to have a 20% deposit as this will help them to avoid paying Lenders Mortgage Insurance.
Lenders Mortgage Insurance is an insurance that covers the lender (not the borrower) in the event that the borrower defaults on their loan. It is payable if the borrower's loan is more than 80% of the value of their property. In addition to Lenders Mortgage Insurance, other costs to consider are Stamp Duty (a tax you pay during settlement), which will vary from state to state, and legal fees. These costs will vary depending on the price of the property you buy and where you buy it. It's important that you have clear expectations about these taxes and fees so you can save accordingly and know how much you might have to fork out in terms of costs.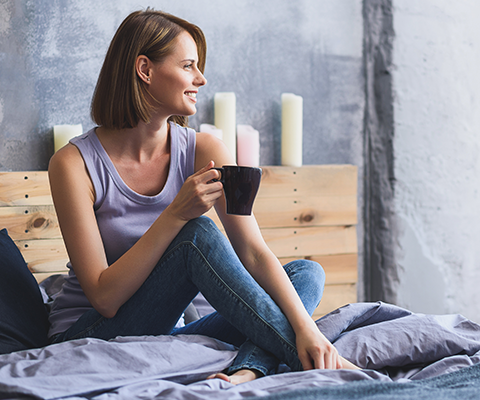 Why rent?
Although most people would love to own a home, for many Australians this is not feasible. You may choose to live in an area you could not afford to buy and renting may be a more affordable option. If you're on a low income, between jobs, studying, or simply don't have enough money saved to put towards a deposit, renting will be a more attractive option.
Renting gives you flexibility you don't have when you buy a property. Considering the life of most loans is 30 years, buying will see you commit a large sum of money for a long period of time. If you are still shopping around and don't know where you'd like to settle, renting allows you to "try before you buy".
You may prefer to rent in your city and invest in property elsewhere.
Still stuck?
If you're unsure what options are available to you, you need help setting goals to save your deposit, or you'd like to know the next step to take in your financial journey, speak to your local Mortgage Choice in Wynnum broker. We can help you work out the options that suit your financial situation.
1CoreLogic Hedonic Home Value Index, April 2017
You might also be interested in:
Tags: Buying Property, Rent, Rental Costs