February 12, 2017
Kathryn Coleman
If you think your home loan interest rate is too high – you're probably right
At Mortgage choice we have some great tools to help you decide which home loan is best suited to you. But before we do, let's explore a few concepts you may need to understand when comparing home loans
Comparison rate – this is a tool to which helps borrowers to understand the true cost of a loan. It is reported as an interest rate figure and incorporates the actual interest rate on the loan, plus any establishment or ongoing fees and charges. From 1 July 2003, the Australian Government made it mandatory to display a comparison rate for any advertisement of a credit rate – including home loans.
Introductory Rate – often referred to as 'honeymoon' rates because of the initial period where you pay a discounted interest rate for the first year (or more) of the loan.
Full feature home loan - A home loan with all the bells and whistles. These loans offer flexibility, lifestyle options relating to repayments, redraw, offset and access.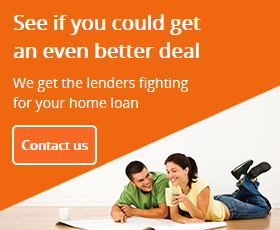 Check our online tool to see what loans are on offer through Mortgage Choice – Explore some great loans on offer from over 20 lenders. https://www.mortgagechoice.com.au/home-loans/compare-home-loans.aspx
Home loan product choice is not always just based on the cheapest interest rate. As you can see there are many things to consider. George Cremona will manage your home loan application for you from start to finish, with expert advice at no cost to you. You could save thousands of dollars so give us a call today