Your local Mortgage Choice brokers & home loan experts | Canning Vale, Cockburn & Atwell
Are you confused by the home loan process? Or not sure where to start?

Our team at Mortgage Choice in Canning Vale, Cockburn & Atwell are here to help!
We're here to help at every step of your home loan journey
Our team of mortgage brokers are with you every step of the way from finding the right home loan to settlement and beyond.
We make the process easy
You may be looking at your first home loan, investment property or car loan, but the journey can be complicated and it can be hard to know where to start.
As mortgage brokers, we help you find the right home loan from our panel of over 20 lenders, comparing hundreds of home loans with your goals to find the right one for you.
We then put together the paperwork for you and submit it to your chosen lender following up and keeping you informed the whole way through. In fact, we help you right through to you settling your loan and receiving the keys to your new property or car.
Our home loan service is no cost to you
Mortgage brokers are paid a commission by the lender after your loan settles, so our home loan service is no cost to you. Mortgage Choice prioritises transparency so you know we are choosing the right home loan for you...not for us.
As Mortgage Choice brokers we are paid the same rate of commission regardless of the home loan product you choose from our wide choice of lenders.
We have an award winning team
Our main focus as a mortgage broker team is to help our clients find the right home loan or finance solutions. But it's such a compliment to receive awards for doing what we love!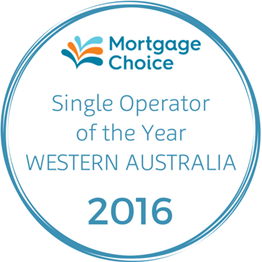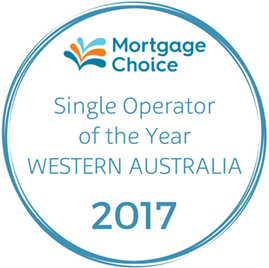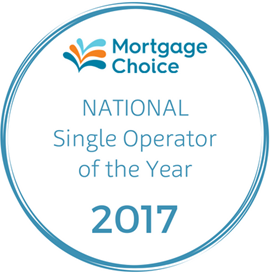 Helping you make better financial choices
At Mortgage Choice in Canning Vale and Cockburn, we believe that making better financial choices now can lead to a better life.
So, we are passionate about helping you make the right decisions not just about your home loan or investment loan but each part of your finances. That's why we offer a range of financial services, and can help you with:
Buying your first home

Investing in property

Building a new home

Buying a house and land package

Refinancing your current home loan

Consolidating your debts

Buying a new car

Renovating

Building a financial plan for the future

Thinking about insurance

Planning on retirement

and more!
Refinancing your current home loan
You are not expected to keep the same home loan forever. Our lives change quickly and it's important that your loan changes with it.
In fact, we recommend reviewing your home loan every 2 years to make sure the loan still fits your life and you are on the best rate possible.
At Mortgage Choice in Canning Vale & Cockburn, we offer a free home loan health check, comparing your current home loan with hundreds of others to see if we can get you a better deal.
To book your free home loan health check with our team of mortgage brokers just click the Contact us button at the top of the page or call 08 9259 4488.
Find out more about refinancing your home loan here.
Talk to us today
We would love to chat to you about your home loan or business goals, so we can help you reach them! We want to make it as easy as possible, so we can meet at your home or office at a time most suitable for you.
Click the Contact us button at the top of this page or call 08 9259 4488 to book a time to chat.

What makes us different?
Our services at Mortgage Choice
The right home loan for your needs
Our mission is to find the right home loan for your individual needs and to always have your best interests at heart. Plain and simple. Which is why we have such a wide range of lenders to choose from. We can search through hundreds of products to find something tailored to your situation. ~
Bloody awesome! Your team were so helpful and make it all so easy. Thanks again guys, we are forever grateful.
Both Gina and Lance are fantastic people and very helpful, not to mention a funny duo they were always there to help and guide me without hesitation and tell it to me straight. They helped me into my first house and I would highly recommend them and will definitely use them again for my next adventure into buying a property.
I have quite simply never experienced a higher level of service from anyone in my life. Lance and Gina have managed to procure me a highly satisfactory outcome to the difficult and demanding mortgage requirements I have presented them with on more than one occasion, and it is always a genuine pleasure dealing with them.
Thank you Lance and his lovely wife for helping our family get our 1st home! Lance explained everything to us and always answered any of our questions even if you think it's a silly question he made us feel comfortable and reassured. Thank you for making this process feel so easy. I will definitely be recommending you.
Lance and Gina have been supporting my family and I with financing since 2009. They hold our confidence and thanks for handling the matters we have entrusted them with.
Gina and Lance are a wonderful professional and very efficient team. I would have no hesitation in recommending or using their services again. They kept me informed at all times and reassured me of any questions or concerns i had in a prompt manner. I look forward to a long business relationship with their company for all my future financial needs. Thank you Lance and Gina very happy.
This is the second time I have used the services of Lance and Gina. They were able to refinance my home loan at a much better rate than my current bank was offering, even after I approached them to see if there was anything they could do. From the initial contact until the day my loan was settled both Lance and Gina explained my options in a way that was easy to understand. They continued to keep me up dated throughout the process and also were able to help me out with advise on saving on additional services such as my home and contents insurance. I would have no hesitation in recommending Lance and Gina to anyone looking at finance options.
From start to finish Lance has been professional, knowledgeable and friendly. He was confident and knew exactly what he was doing. He kept us informed and was always contactable. We loved dealing with Lance and Gina. It was a wonderful experience and we will definitely be back with our next project :)
These guys made the whole process hassle free and easy. They were very friendly and easy to talk to and genuinely cared. Would highly recommend.
You can't beat these two for making the home loan process an easy experience. Thanks!
Lance and Gina were fantastic. They both kept us informed the whole way through and made the whole process a very easy and pleasant one. We will definitely be coming back if we need to in the future.
Lance and Gina at Mortgage Choice have been amazing throughout our whole experience. They ensured we were updated throughout the whole process. Thank you so much guys.
Help me
calculate