Jared Connors
Jared has joined our team, bringing with him a wealth of experience from his past experience within the finance industry.
Jared is a qualified loan writer, with many years history in a senior lending role with bankwest, and experience in the motor trade.
Jared is more than happy to assist with all your lending needs, and loves nothing more than assisting our valued clients reach their goals.
"While I love seeing our clients achieve their home loan dreams and investment goals, I also get a great deal of satisfaction from helping with their other lending needs, for example with personal finance or loans for a car. I can save you a lot of running around and we really are a one-stop shop for your lending needs."
Glen Hine
Glen joined the Commonwealth Bank straight from school and after gaining valuable experience moved on, eventually settling into the specialist retail / personal / motor finance field.
Over the past 20 years he has helped literally thousands of customers with their finance needs, and built a proud reputation for repeat business and customer satisfaction. Glen is very excited to be helping both new and old customers achieve their home loan goals:
"I am very proud to be representing Mortgage choice in Newcastle and Lake Macquarie, and look forward to helping every new customer. Its all about service and we are passionate about making lasting relationships..."
Glen is available anytime to suit the needs of the customer and understands that even the longest journey begins with a small step. Why not call for a chat?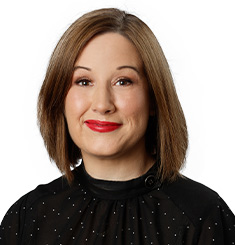 Rachel Hine
Rachel is the other half of our Mortgage Choice Toronto "Dynamic Duo"; becoming a member of the Mortgage Choice team with husband Glen in 2013 after many years in Business administration and finance with a large retail company.
The backbone of the business. Rachel is responsible for the business management, marketing and constant improvements to our service base.
At all times her emphasis is on the customer experience and remaining up to date with the industry as it changes and evolves.
Due to her many years in the finance industry, she understands the importance of looking after the customers needs first and ensuring we maintain the highest of standards.
Kaysie Ward
Kaysie is a valued member of the team, not only is she a qualified loan writer she is also head of our administration department, making sure your home loan applications go through in a smooth and timely manner, she will keep you updated throughout the lending process. Kaysie is more than happy to do all the running around for you, and always with a smile.
She is a true Newcastle local, and wouldn't have it any other way.
Kaysie comes very experienced with a background in real estate and administration.
Kaysie is married with two beautiful children, she has a strong sense of community and customer service is one of her many strong points.
Regina Valentine
Regina is the newest member of our team, she comes with many years experience with CBA as a local branch manager, which has given Regina a very clear understanding of customer needs and how important customer service is.
Regina's role is to process the loan applications, following the applications from submission to settlement, ensuring that you are kept informed throughout the process.
Her attention to detail and ability to liase with customers and lenders makers her an essential part of the team.