Meet our experienced team from Mortgage Choice in Hawthorn. We can help you on your finance and property journey. Call us today on 0406 046 660.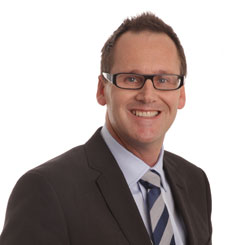 Glen Voss
Director | Mortgage Broker
Having worked in the Boroondara and Yarra City community for the past 14 years, it is the people that make us great.
Before becoming the owner of Mortgage Choice Hawthorn, I was a teacher at the local, Hawthorn West Primary School.
As a qualified Financial Planner and Mortgage Broker, I proudly started Mortgage Choice Hawthorn, becoming one of Melbourne's leading mortgage brokers. Having helped hundreds of people from the local area, I am passionate about helping people achieve their financial goals.
For trusted advice, please don't hesitate to call. I look forward to meeting you.
Deepak Bansal
Financial Adviser
With a double degree in Finance and Financial Planning, it's no surprise that Deepak's passion is in Financial Planning. Having worked in the industry for over 12 years, Deepak is well versed on the ins and outs of financial planning, no matter what life stage you're at.
He specialises in building wealth, retirement planning, the age pension and helping people navigate the Centrelink and Victorian Government systems and paperwork.