November 10, 2016
Glyn Camilleri
Mortgage broker, Luke Camilleri is celebrating his 15th year working with Mortgage Choice. Luke was recently interviewed about his time as a mortgage broker.
Why did you become a mortgage broker?
Back in 2001, I was studying banking and finance and I was presented with the opportunity to become a mortgage broker.
I wanted to become a mortgage broker because at the time, there was a shift in the market. People were starting to move obtaining home loans from banks they have used during their lifetime and looking for alternatives, which was something I wanted to help people do and becoming a mortgage broker has allowed me to do this.
What have been the biggest changes have seen, since you became a mortgage broker?
Since I started, the mortgage broking industry has changed, it has become more professional and as a result of this, has grown significantly. In 2016, just over 50% of home loans are now organised through mortgage brokers.
The franchise I work for, covers Melbourne's western suburbs and I've seen major growth in many suburbs. For example in Altona, in 2001 the median price for a house was $250,000 and in 2016 the median price is now approximately $740,000.
In 2001, the City of Wyndham's population was centred on Werribee and Hoppers Crossing with areas like Point Cook, Tarneit, Truganina and Wyndham Vale sparsely occupied with the entire population around 85,000. In 2016, the City of Wyndham has seen major growth with Point Cook, Williams Landing, Truganina, Tarneit, Wyndham Vale and Manor Lakes becoming home to many people, with the population in these suburbs alone approximately 131,000. In 2036, the projected population for these suburbs combined is expected to be almost 278,000.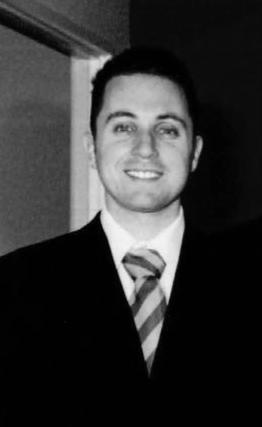 Why should customers, use your services?
I am a true believer in understanding people's needs, having worked 15 years as a mortgage broker and helped many customers obtain finance, whether it be their first home loan, refinancing, upgrading or a loan to purchase an investment property. I also have experience as an investor, having owned serveral investment properties.
When you are not organising finance for your customers, what do you enjoy doing in your spare time?
When I am not organising home loans, in my spare time I enjoy playing and watching soccer, as well as running and socialising with friends.
Need a home loan and would like Luke to help? Call him on (03) 9398 1390 or visit www.mortgagechoice.com.au/vincent.camilleri .