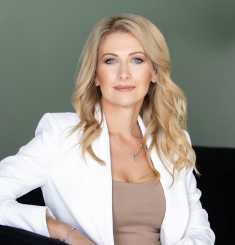 Gorana Masic
I am passionate about helping clients realise some of their most meaningful goals - building a financially healthy future. Through my strong relationships with the lenders, my strong work ethic and my resolve, I will work towards getting you the very best loan & financial plan for your life.
Steven Wong
I can assist you with planning and budgeting to achieve your goals for a healthy financial future. With extensive industry experience, I am passionate about providing advice which will help you make objective and informed decisions about your financial plans.
Having seen close friends go through financial hardship and the difference that getting the right financial advice can make, I am passionate about planning sooner rather than later when it comes to goal setting.
Ben Ong
Born and raised in Melbourne, local to the Richmond, Kew and Hawthorn areas for the last 7 years, with a keen interest and understanding of Real estate and Personal Finance.
I am passionate about helping people realise their goals, whether it be buying a first home, an investment property, upsizing, downsizing or refinancing, my goal is to help my clients through the entire process, providing the most suitable outcome the market has to offer.
I have built a career on determining the most effective financial solutions, with a passion for saving people money and breaking down barriers to help people reach their, both short term and long term.
With so many finance providers in the Australian market, it can be daunting choosing one given the infrequency of buying a property. As a Mortgage Broker I take the stress out of finding the best solution based on your own personal circumstances. My service is completely free of charge, and includes everything from completing and submitting application forms, through to negotiating with lenders and working with your finance provider and conveyancer/solicitor in completing the settlement process. All while keeping you up to date on the progress.