Mortgage Broker & Loan Expert in Lilydale, Croydon, Mooroolbark & surrounds
The Mortgage Choice team in Lilydale offer transparent, expert advice on your home loan. We're here to help you find the right home loan - not just any home loan - from our panel of over 25 lenders and thousands of home loan options.
Call Us
Office - 0416 298 337
Open Hours

Monday - Friday: 9:00am - 5:00pm


After hours by appointment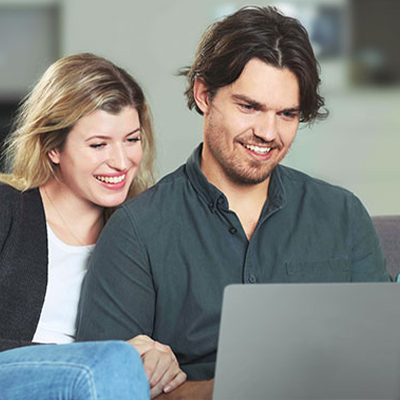 Latest home loan interest rates
Transparent, expert advice on your home loan
We understand how complicated finding a great home loan can be, especially if you're not a expert. That's where we can help! Our Mortgage Broker Lilydale team give transparent, expert advice to anyone looking to find the right home loan - not just any home loan.
Why use Mortgage Choice?
Our aim is to save you time and money, by doing all the research and legwork for you, as well as providing you with expert support throughout the home loan process. Why use our Mortgage Choice team?
Our service is free
We have thousands of home loans available
We have over 25 lenders on our panel
We are experts in finance & home loans so you don't have to be
We spend the time researching the right options for you
We do all the legwork and paperwork
We apply for your loan and manage it through to settlement
We help you long term to support you and your finances
Our service is free because your lender pays us a commission when your loan settles.
The Mortgage Broker Lilydale team will compare thousands of home loans for you - at no cost. And we'll fit around your schedule, to make it as easy as possible for you to get a great home loan.
Call Gordon on 0416 298 337 or click on one of the buttons below to get started with us!
We service the areas of Lilydale, Wattle Glen, Donvale, Warrandyte, Park Orchards, Chirnside Park, Heathwood, Ringwood, Ringwood North, Croydon, Kilsyth, Mooroolbank, Seville, Yarra Glen & surrounds.
The value of a Broker
How much deposit do I need?
The right home loan for your needs
Our mission is to find the right home loan for your individual needs and to always have your best interests at heart. Plain and simple. Which is why we have such a wide range of lenders to choose from. We can search through hundreds of products to find something tailored to your situation. ~
First home buyer's guide
Purchasing your first property can be an overwhelming process and there may be steps you are unsure or unaware aware of. This guide will walk you through all of the steps involved in the buying process.