Refinancing
Our Refinancing Service - Mortgage Broker Lilydale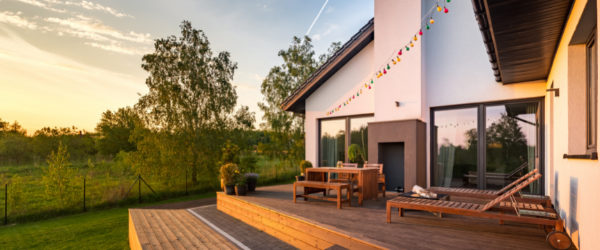 Refinancing is a great tool for home owners to make sure their home loan is still a great deal. The Mortgage Choice team in Lilydale & Croydon can help you refinance, starting with our free Home Loan Health Check.
What is refinancing? Refinancing is the process of replacing your current home loan with a new one, usually with a new lender. Many people refinance to take advantage of lower interest rates (very popular at the moment!), switch from a fixed to variable rate or lock in better features. Better terms on your home loan can offer savings on interest saved and help you pay off your home loan more quickly.
There's more to it than interest rates
A great deal on a home loan is about more than just the low interest rate. Yes - it's important, but sometimes home loans with super low interest rates don't come with the great features, like offset accounts, which could save you more in the long run.
That's why it's a great idea to chat through it with an expert - like Gordon from Mortgage Choice - to make sure you are weighing your options properly. Also, refinancing can come with exit fees and break costs, so this can affect ow much value you get from the refinance.
However, with interest rates at historic lows at the moment, there's a lot of opportunity to save some serious cash. There are also some cashback deals available up to $6,000!
The first step - a Home Loan Health Check
The very first step of your refinancing process if to figure out if you could save on your home loan. Our FREE Home Loan Health Check means our team will compare your current home loan with thousands of others to see if we can find you a better deal. If we can, we will discuss the costs of refinancing and if it's worth it.
If it is worth it to refinance, we'll do all the work for you. If you're already in a great home loan, you will have peace of mind that you're in the right one.
A few more property finance resources
The best thing for your finances
The Mortgage Broker Lilydale team will compare thousands of home loans for you - at no cost - to see if we can find you a better deal. And we'll fit around your schedule to make it as easy as possible for you ensure you still have a great home loan.
Call Gordon on 0416 298 337 or click on one of the buttons below to get started with us!
We service the areas of Lilydale, Wattle Glen, Donvale, Warrandyte, Park Orchards, Chirnside Park, heathwood, Ringwood, Ringwood North, Croydon, Kilsyth, Mooroolbank, Seville, Yarra Glen & surrounds.
Our mission is to find the right home loan for your individual needs and to always have your best interests at heart. Plain and simple. Which is why we have such a wide range of lenders to choose from. We can search through hundreds of products to find something tailored to your situation. ~