Personal Loans
Getting a personal loan | Ringwood & Croydon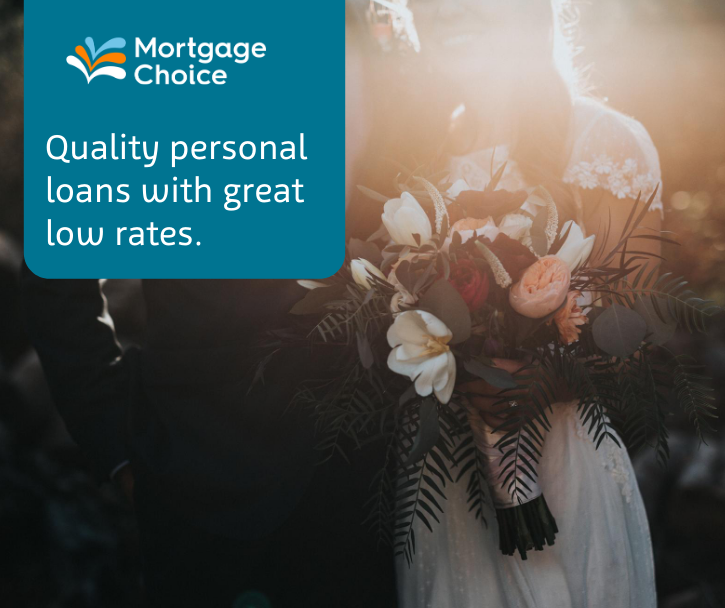 You might be ready for your next big adventure, desperate for a renovation or wanting to fund your dream wedding. There are lots of reasons you might need to borrow money and for smaller amounts, a personal loan could be ideal.
What is a personal loan?
Just like a regular home loan, a personal loan can have a range of different rates and features, and can be based on either a fixed or variable interest rate. It is usually required to be paid over a shorter period of time, between one and seven years. It can be an unsecured debt, which means it is usually easier to obtain and doesn't need to be secured against an asset - like property.
You can use a personal loan to pay for: home improvements and renovations, holidays, your wedding, car repais, medical or dental expenses, education and much more!
Usually you can access funds in amounts of between $4,000 and $50,000 so they are fantastic for those smaller projects. Different amounts are available, but subject to the requirements of each individual bank or lender.
Unless you can pay your debt off in a very short period of time, a personal loan is going to be a much better choice than using your credit card.
This is because credit cards can come with much higher interest rates, hidden fees and late fees if you don't pay on time. Personal loans by comparison often come with a lower interest rate and from a reputable lender. This makes a huge difference to how much you will be paying for your debt in the long run!
Using a personal loan to consolidate debt
There is another great use of a personal loan: debt consolidation. If you have a car loan, credit card debt or other personal loans for smaller amounts, you will understand just how much the interest rates can vary. You might be paying over 10% on your car loan interest, and over 18% on your credit card!
If you use a personal loan to pay off your smaller debts, essentially rolling your debts up into one larger personal loan, you could likely save a bundle on interest. Many good-quality personal loans have great low interest rates and features, as well as the fact that they can come from a reputable lender or your everyday bank.
Find out more about personal loans with us!
It's important to understand the impact a personal loan (or any type of debt) will have on your long term financial health. That's where the team in Ringwood and Croydon come in! We will sit down with you, figure out what you need from your personal loan, and then search through our panel of fantastic lenders to find you the right one.
Call our team in Ringwood & Croydon on 03 9876 8455 or click on Contact Us at the top of the page. We're excited to get started!
Our team service the areas of: Wattle Glen, Hurstbridge, Strathewen, Donvale, Warrandyte, Park Orchards, Chirnside Park, Ringwood, Ringwood North, Warranwood, Heathmont, Ringwood East, Croydon, Croydon Hills, Croydon North, Croydon South, Kilsyth, Kilsyth South, Mooroolbark, Seville, Wandin East, Wandin North, Lilydale, St Andrews, Tarrawarra, Yarra Glen & surrounds.