September 14, 2017
Shae Aiello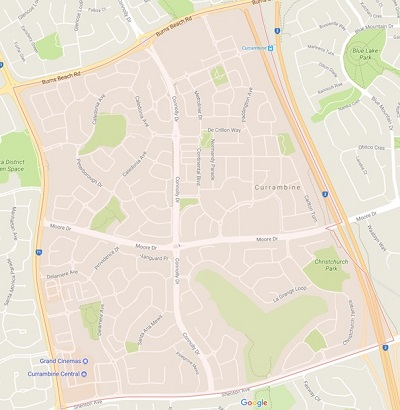 Location
Currambine is 1.2 sqm in size and is approximately 30km from the Perth CBD.
Although located within the City of Joondalup, the name Currambine, which is an Aboriginal word meaning "heaps of rocks", was chosen by the City of Wanneroo.
Heathridge is bound by Burns Beach Road to the North, the Mitchell Freeway to the East, Shenton Avenue to the South, and Marmion Avenue to the West. The suburb is essentially bisected into quarters by the dual carriageways Connolly Drive (north-south) and Moore Drive (east-west).
Related: Did you know about the Joondalup rezoning? You could be sitting on a goldmine!
Facilities, landmarks and features
The most popular facility within Currambine is Currambine Central Shopping Centre which has recently been refurbished and extended to include a wider range of facilities including Grand Cinemas. This Shopping complex also backs onto Currambine's Community Centre.
Also located within the residential suburb are 2 primary schools; one public (Currambine Primary School) and one private (Francis Jordan Catholic School). Also housed within the Southeastern part of the suburb are 5 holes of the 27-hole Joondalup Golf Course and part of the Joondalup Resort complex which is based in the neighbouring suburb of Connolly.
People
In 2016 the population of Currambine was 6,912, with the median age being 36 years old. The predominant age groups were 10-24 years (24.5%) and 40-59 years (56.8%) with people over the age of 65 only being a mere 9% of the entire Currambine population.
Households
Within the suburb of Currambine currently 54.9% of families are couples with children and a median family income of $2,016 per week.
Houses
The average home in Currambine is a family household (83.6%) that is classified as an occupied private dwelling (92.1%) and has 4 bedrooms (73.6%) and two motor vehicles (42.9%).
The median weekly rental payment is $410 and the median monthly mortgage repayment is $2,000.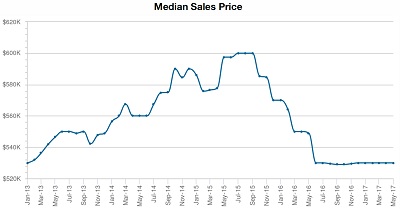 Property Market
As you can see in the above graph, median sales for houses in Currambine have been steady around the $530,000 mark for the last 12 months (June 2016 - May 2015) after falling from a high of $600,000 in August and September 2015.
If you are interested in purchasing in Currambine or the surrounding suburbs, then do not hesitate to contact the Team at Mortgage Choice in Kingsley on 9309 4780. Together we can discuss how to make your financial dreams a reality!
Some other local suburb profiles that you may be interested in are Kingsley, Clarkson, Tapping and Quinns Rocks.
This suburb profile was compiled from a variety of sources, including Wikipedia, ABS Quickstats and the really useful reports produced by CoreLogic RP Data. To read more on how these different reports could be of benefit to you, and how Mortgage Choice in Kingsley can supply you with one free of charge, then check out this blog post or email the Client Services Team - admin.kingsley1@mortgagechoice.com.au.