July 13, 2017
Shae Aiello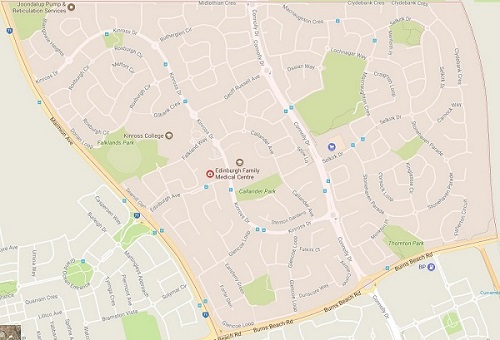 Location
The suburb of Kinross in the Northern Suburbs is located approximately 30km from the Perth CBD. It is approximately three square kilometres in size, with one park covering around 1% of the total area.
It is the most northerly suburb in the City of Joondalup and bordered by Burns Beach, Tamala Park, Neerabup, Currumbine and Iluka.
Features
Kinross has two schools located in the heart of the suburb - Kinross Primary School and Kinross College.
Kinross is home to the Westside Soccer Club and has two small shopping centres, a skate park and a community centre.
People
In 2011 the population of Kinross was 7,179, with the predominant age groups being 10-14 years (10.1%), 15 - 19 years (10.3%) and 40-44 years (10.6%).
The majority of people work full time (58.3%), with 43.1% working 40+ hours per week. The most popular occupations in Kinross are Technicians and Trades Workers (18.2%) and Professionals (17%), with a median weekly personal income of $708.
Households
The majority of families in Kinross are couples with children (59.7%) (an average of 2 children per family), with a median weekly income of $2,013.
Houses
The average home in Kinross is an occupied private dwelling (94.3%) that is classified as a separate house (94.5%) and has 4 or more bedrooms (83.4%) and two motor vehicles (48.3%).
The median weekly rental payment is $380 and the median monthly mortgage repayment is $1,997.
Property Market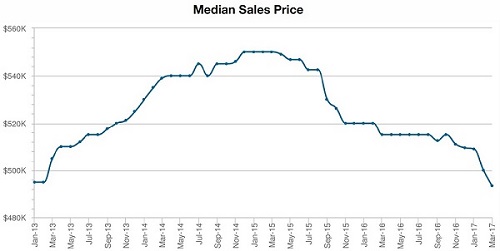 In March 2017 the median sales price in Kinross was $493,500, which is the lowest it has been since January and February 2013. Throughout 2016 the median price sat comfortably around the $515,000 mark before dropping at the beginning of 2017.
If you are interested in purchasing in Kinross or the surrounding suburbs, then do not hesitate to contact the Team at Mortgage Choice in Kingsley on 9309 4780. Together we can discuss how to make your financial dreams a reality!

Some other local suburb profiles that you may be interested in are Tapping, Kingsley, Alexander Heights and Duncraig.

This suburb profile was compiled from a variety of sources, including Wikipedia, ABS QuickStats and the really useful reports produced by CoreLogic RP Data. To read more on how these different reports could be of benefit to you, and how Mortgage Choice in Kingsley can supply you with one free of charge, then check out this blog post or email the Client Services Team - admin.kingsley1@mortgagechoice.com.au.