September 04, 2016
Shae Aiello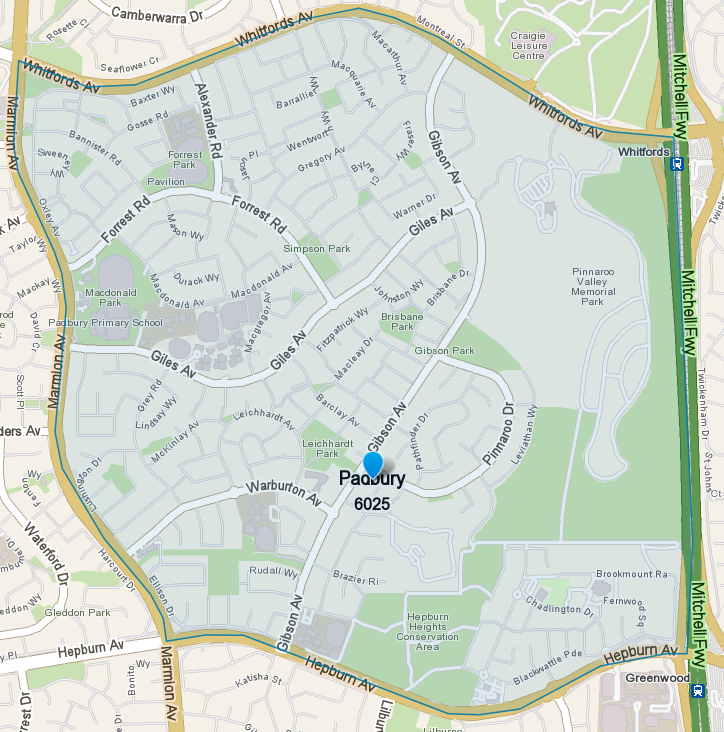 Location
The suburb of Padbury is located 20km from the Perth CBD. It is approximately 6 square kilometres in size, with 11 parks covering nearly 4.9% of its total area.
Padbury is bordered by four major roads - Whitfords Avenue, Mitchell Freeway, Hepburn Avenue and Marmion Avenue. It is surrounded by the suburbs of Craigie, Kingsley, Duncraig and Hillarys.
Facilities / Landmarks / Features
For a small suburb, Padbury has many options when it comes to primary schools. There are three to choose from - Padbury Primary School, Bambara Primary School and Padbury Catholic Primary School.
Residents in Padbury have a choice of Forest Plaza or Padbury Shopping Centre, or nearby Woodvale Boulevard Shopping Centre.
Padbury is also home to Pinaroo Valley Memorial Park, which is widely considered to be the most environmentally responsible cemetery in Australia.
People
In the 2016 Census, there were 8,183 people in Padbury, which is a 2% decline since the 2011 Census.
The median age was 37 years, with the most predominant age group being 30-34 years old (8.4%). People aged 65+ years old made up 13.5% of the population.
Households in Padbury have an average of 2.6 people per household, and the majority are made up of couples with children (45.8%).
In Padbury 57.5% of people work full time, with 43.1% doing 40+ hours each week. The majority work in a Professional occupation (22.5%).
The median weekly incomes are $788 personal, $2,024 family and $1,766 household.
Houses
The majority of dwellings in Padbury are separate houses (92.6%) with 3 bedrooms (48.3%). Most homes are owned with a mortgage (47%) with a median monthly mortgage repayment of $2,000. Only 19.2% of homes are rented, with a median weekly rental payment of $400.
Property Market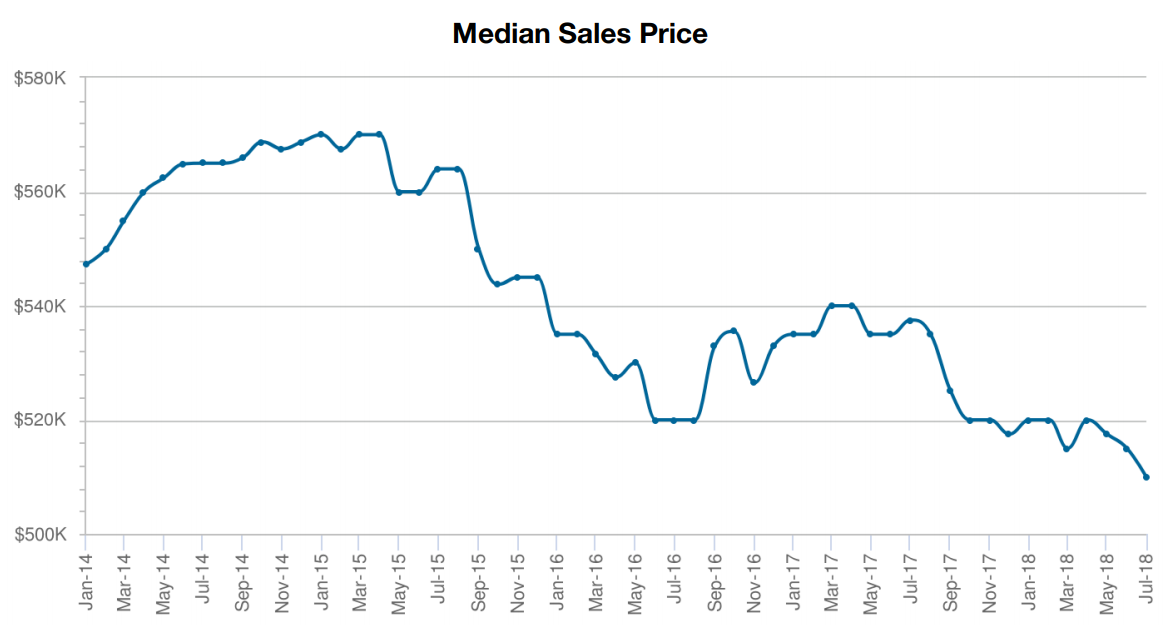 After staying steady around $565,000 - $570,000 in 2014 and 2015, the median sales price in Padbury throughout 2018 has remained around the $520,000 mark before dropping to $510,000 in July 2018.
If you are interested in purchasing in Padbury or the surrounding suburbs, then do not hesitate to contact the Team at Mortgage Choice in Kingsley. Together we can discuss how to make your financial dreams a reality!
And, as Mortgage Choice brokers, we get paid the same rate regardless of which home loan you choose from our wide choice of lenders. To get expert home loan advice at no cost to you, call us on 9309 4780 or admin.kingsley@mortgagechoice.com.au.
Some other suburb profiles that you may be interested in:
Duncraig
Kingsley
Marangaroo
Butler
Clarkson
This suburb profile was compiled from a variety of sources, including Wikipedia, QuickStats and the really useful reports produced by CoreLogic RP Data. To read more on how these different reports could be of benefit to you, and how Mortgage Choice in Kingsley can supply you with one free of charge, then check out this blog post or email the Client Services Team - admin.kingsley@mortgagechoice.com.au.