January 17, 2017
Shae Aiello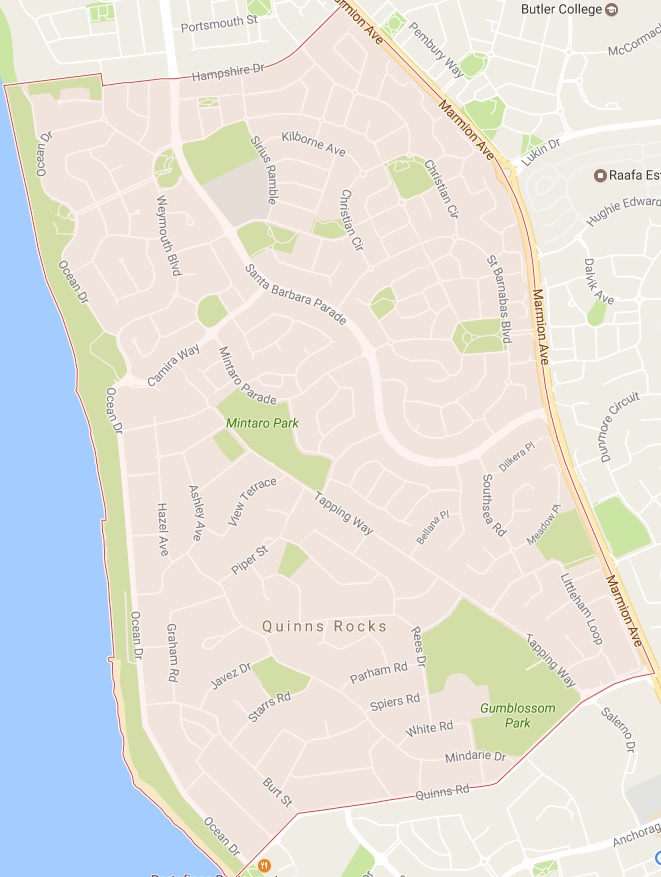 Location
Quinns Rocks, in the City of Wanneroo, is around 40km from the Perth CBD and is approximately five square kilometres in size.
Bordered by Jindalee, Butler, Merriwa, Clarkson and Mindarie, Quinns Rocks is lucky to have the coast of the Indian Ocean all along one side of the suburb, with major road Marmion Avenue on the other.
Facilities / Landmarks / Features
Quinns Rocks is made up of three identifiable parts:
The beachfront area comprising the original townsite of Quinns, colloquially known as "Old Quinns". The area here is characterized by rolling hills and roads, overhead power lines on wooden poles, few pavements and many unique houses with distinct architectural designs dating from the 1960s and 1970s.


Norfolk Estate was built in Quinns Rocks much later in the early 1990s in the area east of Tapping Way. It is distinguished from "Old Quinns" by underground power lines, cul-de-sac street systems and modern bungalow housing. The estate also contains a higher concentration of public housing.


The final part of Quinns, known simply as "Quinns Beach", was the final portion of the area to be developed, and borders Jindalee in the north.
Quinns Rocks has two primary schools - Quinns Rocks Primary School and Quinns Beach Primary School, Quinns Village Shopping Centre and many sporting facilities including BMX tracks, skate park and tennis courts.
People
In 2016 there were 8,734 people living in Quinns Rocks, with the majority of people aged 45 - 49 years (9.9%), followed by 10 - 14 year olds (8.9%).
Most employed people worked full time (51.8%), with the majority working as "Technicians and Trade Workers" (20.4%) with a median personal income of $721 per week.
Households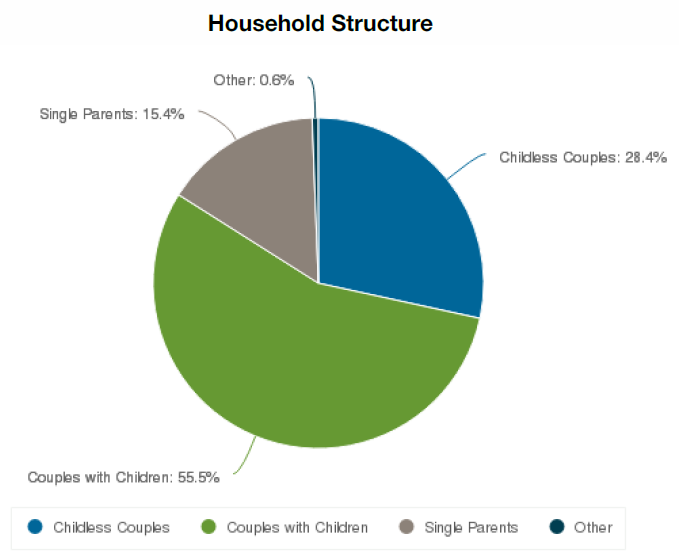 The majority of households in Quinns Rocks in 2016 were made up of a couple with children (55.6%) and a median household income of $1,834.
Houses
The majority of homes in Quinns Rocks are a separate house (96.8%) with 4+ bedrooms (69.4%).
54.2% of homes in Quinns Rocks are mortgaged, with the median monthly mortgage repayment being $2,128. The median weekly rent is $380.
Property Market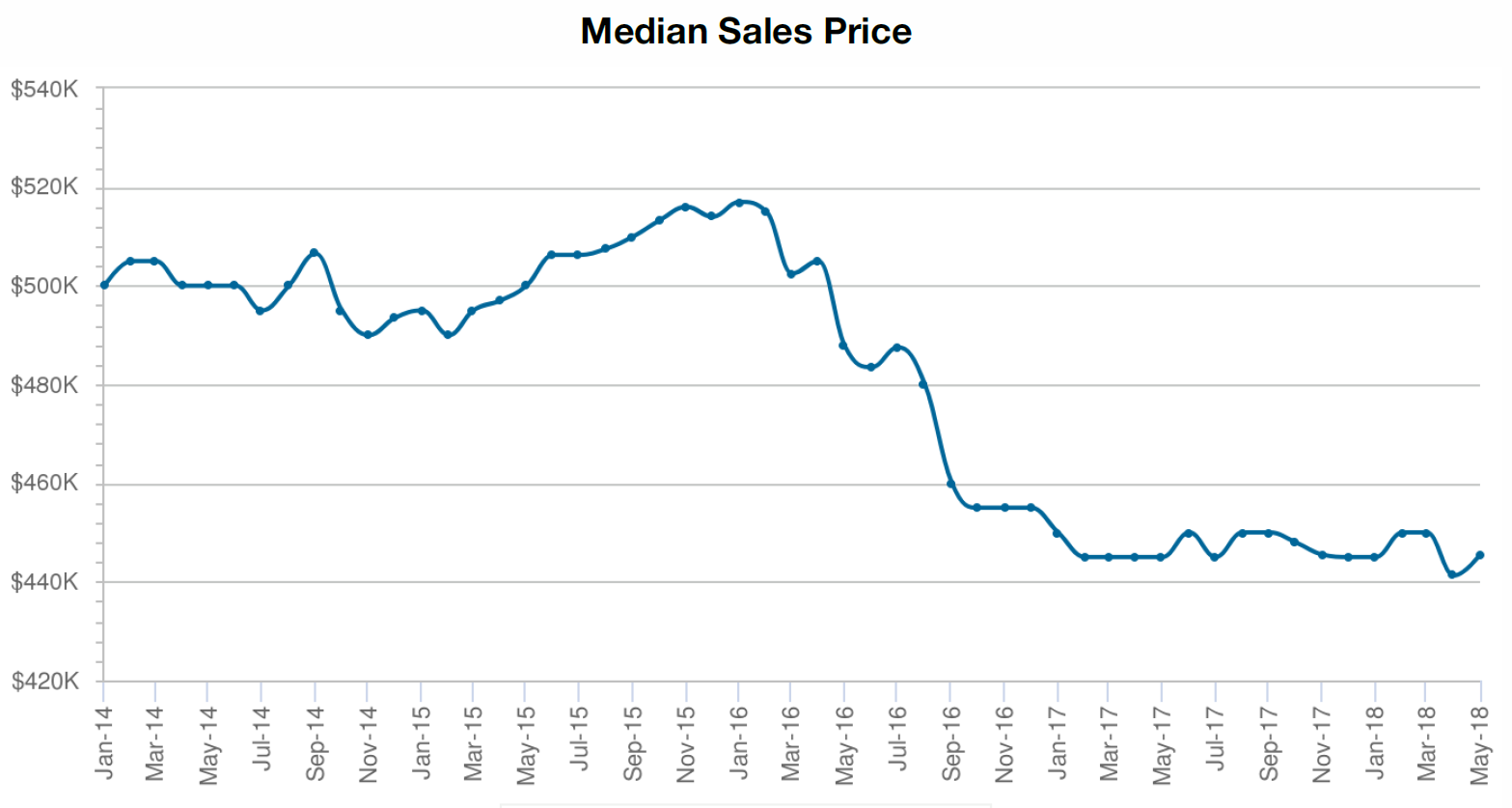 Since September 2016 the median sales price in Quinns Rocks has sat steady around $445,000 - $450,000.

If you are interested in purchasing in Quinns Rocks or the surrounding suburbs, then do not hesitate to contact the Team at Mortgage Choice in Kingsley on 9309 4780. Together we can discuss how to make your financial dreams a reality!

Some other local suburb profiles that you may be interested in are Duncraig, Kingsley, Marangaroo, Butler and Clarkson.

This suburb profile was compiled from a variety of sources, including Wikipedia, the Australian Bureau of Statistics and the really useful reports produced by CoreLogic RP Data. To read more on how these different reports could be of benefit to you, and how Mortgage Choice in Kingsley can supply you with one free of charge, then check out this blog post or email the Client Services Team - admin.kingsley1@mortgagechoice.com.au.