November 12, 2016
Shae Aiello
This is the story of how Couldi Beyou began her journey of being self-employed.
Click here to read the Prologue to this tale, Part 2 - Couldi Beyou and The Great Zucchini Flambé.
Couldi Beyou's head was spinning.
She'd had her first taste of business success over the last few weekends. Now she wanted more.
She struggled to concentrate on her boring day job as she imagined how her life might change if she could make a business out of this. Whatever happened, it was going to be such an exciting adventure!
As she kept perfecting her concept over the weekends, Couldi tried to figure out how big this could get if she expanded the business, and involved other people. Maybe she could open multiple shops around town, or even spread throughout the entire country! She didn't have the money to pay a shop's rent or employ any staff yet, but she wasn't going to let that stop her.
Couldi was tempted to think this was all about her own ability to roast an amazing zucchini, but she realised that this was her ego talking. Perhaps she could distil her wisdom down to some key steps, and show some potential staff how it's done . Perhaps she could look at employing some university students to do this, as surely this would help keep the cost of wages to a minimum?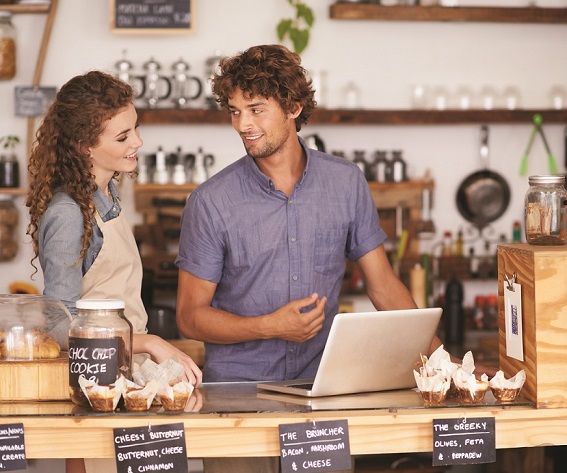 "Well, I can help you" said Mandy. "It's hard to find consistent design work these days, so I'd love a regular wage."
"Alright, let's try this out then!" said Couldi. So they agreed on an hourly figure that still allowed Couldi to make a profit and shook hands
"Agreed. Whatever you can do sounds great. Let's have some fun."
Over the next four weekends, Couldi showed Mandy all the intricate details of how she cooked the food, and her techniques and equipment that made the finished product reliable and delicious. Mandy struggled at first, not knowing much about cooking at this level, but as Couldi instructed her, she gradually learnt how to cook the perfect fire-pit zucchini flambé, and then one by one, the other vegetabular delights as well.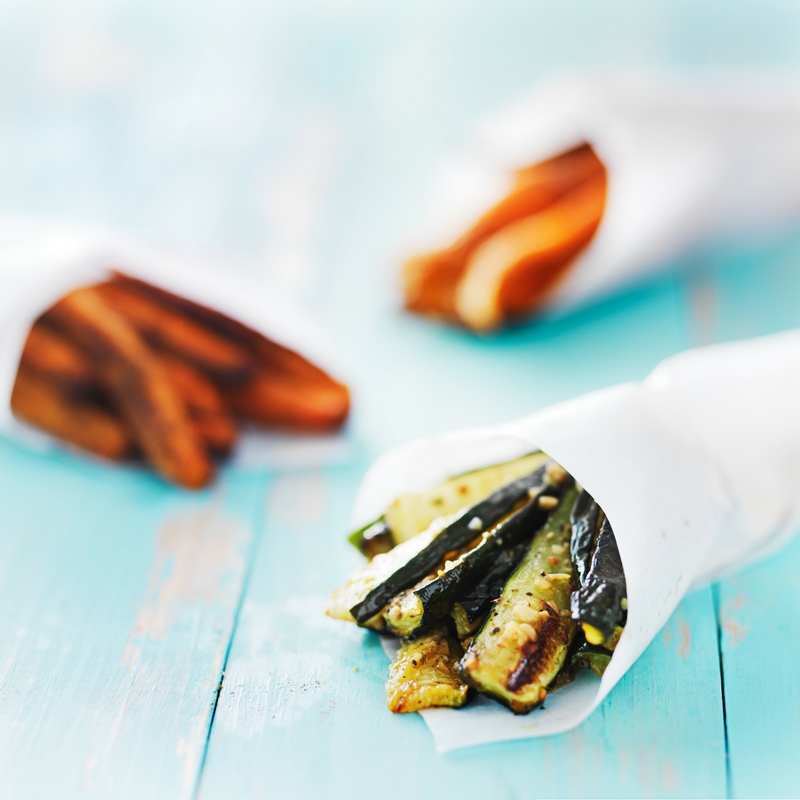 "Zukes, eh? Hmmm, that's it! Hey Couldi!" said Mandy. "We could call the shop Zuke!"
"Brilliant! I want the credit!" chimed in Billy.
"How about a weekend job instead?" said Couldi. "Mandy could teach you everything you need to know. We could even open up a shop!"
"I'm happy with the amount of work I already have, thanks" said Billy. "But my son Bob just started university and is definitely looking for a weekend job".
"Done. Bring him along next Sunday and we'll show him the ropes. We're thinking of opening a store, so if he can show us that he can do it, he can have as much work as he wants!"
The next weekend, Couldi made it clear to Mandy that the important thing now was to use the opportunity of teaching Bob to trial their new instruction manual. Mandy was to give Bob the manual as a reference, and then go through it step by step and show him how to cook.
It worked really well. Bob was keen to learn how to cook healthy food, and Mandy knew enough to show him step by step how to do it. Now that Mandy was so experienced, she was actually able to get Bob to the point where he was cooking on his own in only two Sundays.
Couldi was impressed with how things were going. She now had a business concept where other people could teach someone how to run it, and the market store was still managing to make a small profit. When Bob and Mandy worked together they were able to cook and sell a fair bit more than when Couldi had worked on her own, which was helped along by the fact that word had spread and people were returning regularly to Zuke for their veggie fix.
Couldi wondered what the next step was, and decided that it was time to try opening a permanent shop in a busy location. That way they'd be able to see if they could sell enough zucchinis to pay the rent and still make a profit.
Couldi was still working her boring day job, so she wasn't too worried about her own finances. She just needed to see if they could put Zuke in a permanent shopfront and make more income than their expenses. Couldi had some leave up her sleeve at work, so she could take some time to set up the shop with Mandy, and then Bob would be able to help out during the busy times or when Mandy needed a day off.
"Mandy, I think it's time to open a shop and see if this really works" said Couldi one Sunday.
"Wow, we could put up a big sign, put the flyers in a little stand and get a proper kitchen up and running!" said Mandy.
The decision had been made.
While they started looking for a place to set up shop, they set about figuring out their business structure. Couldi was adamant that she needed to be heavily involved at the start. She needed to learn how to open a shop, as she would need that skill again later. On the other hand, the important thing for Mandy to do was run the shop, do most of the work on an ongoing basis, and get Bob's help when she needed it. Mandy agreed to receive a relatively low wage of $2,500 a month in exchange for also having part ownership of the shop. This meant Mandy would receive a portion of the profits - a strong incentive to work hard and make sure the business was a success!
Luckily for the budding entrepreneurs, a florist at Couldi's local shopping centre was closing down. The premises faced out to the car park and the street beyond - a good location. The shop was small but Mandy could keep her supplies inside and then cook and sell from the trailer out the front. Couldi spoke to centre management at the shopping centre to see how much the rent would be to use the premises.
They discussed numbers, but Couldi didn't have enough money to pay just yet. She needed to make sure the store would be profitable before committing to a long term rent contract. After a bit of back and forth, they negotiated a deal. In a month, they would open the first Zuke store. They wouldn't have to pay the rent for the first three months while they proved the concept. At the four-month mark, if they stayed on, they would begin to pay $2,500 a month in rent on a 12 month contract. Either way, at that point they would also have to start paying back the first three months of rent that they owed. Between the two of them, this didn't seem like a particularly big burden to take on, given the opportunity they were making for themselves. But this was the moment of truth, to see if Couldi and her small team could make this work. Exciting times lay ahead!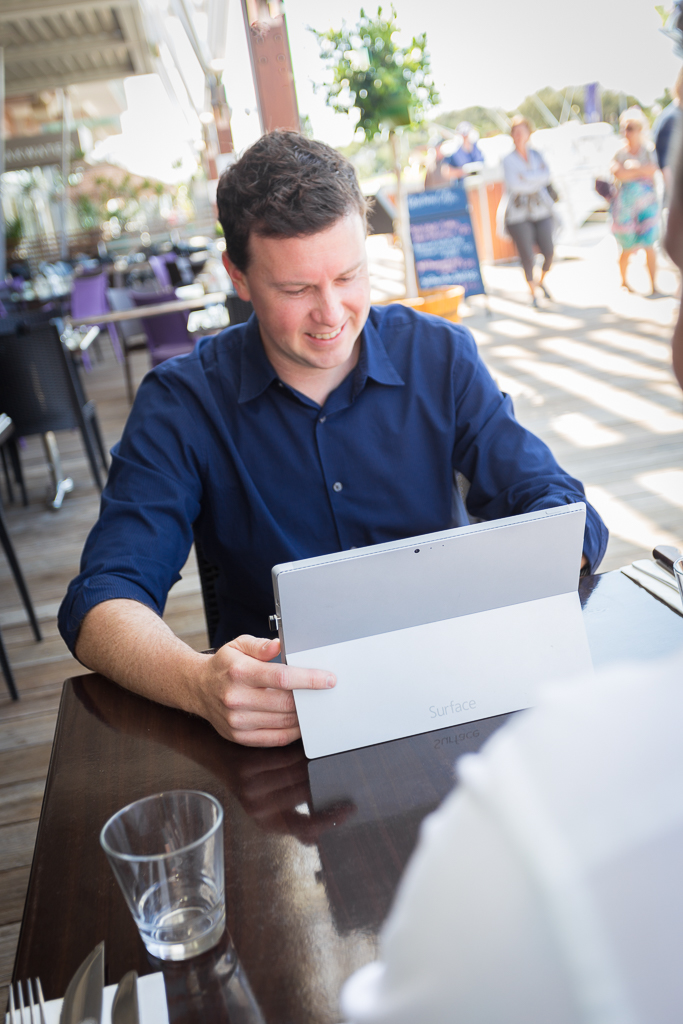 mortgage broker to sort out a small personal loan. They used the money to fit out the new shop, as well as getting some more kitchen equipment to make their processes a bit smoother. Couldi and Mandy agreed that the business would pay back the loan out of its profits.
Excited, they got stuck into making their variety of vegetabular delights and educating the community about healthy eating.
After a few months, it was clear that they could bring in about $200 profit per day during the weekdays, and $500 on Saturdays. So that was $1,500 for the week, after wages, stock and so forth had been paid.
"I'm tempted to multiply this $1,500 figure by 4 to figure out what the monthly average is," Couldi said to Mandy.
"What's wrong with doing that?" Mandy asked.
"Well, that would give us $6,000. But to work it out correctly, I need to multiply $1,500 by 52 weeks in year, then divide by 12 months, which gets me $6,500. There are more than 4 weeks in a month, you see."
"I see. How do you know so much about calculating budgets?" Mandy asked.
"Well, you have to do these things properly when you're in business," Couldi replied.
Indeed, when she followed the same line of reasoning, the expenses were $2,500 a month of wages to Mandy, plus another $1,000 to Bob for the various shifts he was doing, as well as the $2,500 of rent they were going to have to start paying. That took their total expenses to $6,000 a month. But given their average monthly income was $6,500, that should mean a $500 profit! It didn't sound like much, but in theory they should be able to keep making that profit without Couldi having to work there. Couldi was free to concentrate on developing the business!
"If I could get the shop to $2,000 a month of profit, and make ten shops, that's $20,000 a month of profit, without me having to do the cooking!" thought Couldi to herself.
So, as time passed, word got around, flyers were handed out, and sure enough, sales started to improve further. Six months later the shop was making $2,000 a month of profit and they had almost finished paying off their personal loan. That meant that not only was Mandy getting her $2,500 wage, but she was also receiving her share of the profit.
Meanwhile, Couldi was saving up her share of the profit so she could open another shop without having to borrow any money.
It was time to find some more staff, and another good location for a second Zuke shop.
Couldi set her next goal: opening three shops, taking her share of the profits from each one, so that she could pay herself a full time wage.. If she could do that, then she could quit her job and focus fulltime on the business.
After another 12 months she achieved this goal, so she set another one: setting herself up with a good, long term sustainable income from the business so that she could have a healthy retirement, at the same time as taking the opportunity to really get the message about healthy eating out there.
After six years of hard work, Couldi Beyou was the part owner of a franchised chain of Zuke shops, making a fantastic living from her share of the profits of each shop. Her franchisees, the shop owners, were really happy with their own income too. All in all, Couldi could see that she had built a successful business that was making a positive contribution to the world, which was really satisfying.
Best of all, it was happening without her having to work 9 to 5. She was simply managing things, having the occasional meeting with a business partner and making sure the business continued to grow. She loved the lifestyle, and decided to keep making the most of it. But soon she wanted to start really reaping the benefits. She wanted to travel. She wanted to be able to take three months off at a time, and come back to see the business still growing. So her next goal was to replace herself as the manager.
Over the course of the next 12 months, she started working with Mandy on a deal that would see her highly motivated to take over operations. She would receive some shares in the business, and a higher salary for running it in Couldi's absence.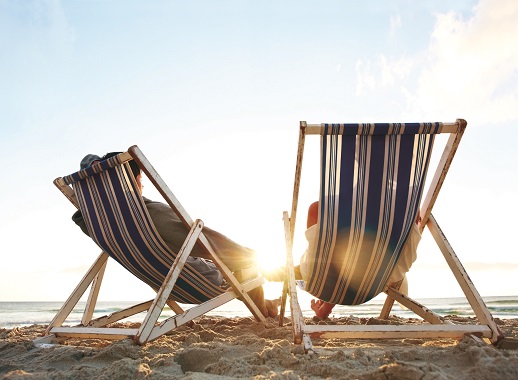 where Couldi simply owns her job.