September 05, 2016
Shae Aiello
Here we have our amazing Office Manager and Loans Processor, Jim Morris, explain exactly what is involved in the integral Loans Processor role.
Like any good ship sailing the high seas, it takes a whole crew to safely navigate the waters of mortgage finance. If your Broker is the dashing and gallant Captain commanding from atop the bridge, then the Loans Processor is the Chief Engineer, working away in the engine room with the grease and oil of supporting documents and data entry.
At Mortgage Choice in Kingsley, we want your experience to be smooth sailing, so we put a great deal of effort into making sure we get your application right the first time.
Before submission
While you're figuring out your options, your Processor works closely with your Broker, helping them to efficiently get to the point where your application is ready to submit. This means they're working with you on evidence collection, ordering valuations, negotiating interest rates with lenders, doing data entry and analysis, and generally trying to pick holes in what your Broker is doing, to make sure a second set of eyes is covering everything!
Once you and your Broker have worked out your lending solution, and the specifics of how this will work, your file is handed to your Processor to get it ready for submission. The Processor is then aiming to make sure your application is submitted in as high a quality and compliant a condition as possible, in order to minimise any potential delays or issues in getting your loan approved.
After submission
Once your application has been submitted, the Processor will work with the Client Services Team to track the progress of your application through the Lender's system. They will also liaise with the Lender's Assessors to handle any additional further information requests and answer any questions the assessor may have about the application.
So your Processor is the first port of call to manage anything that comes up during the assessment and settlement process. Sometimes they will get your Broker involved again too, if they need extra help!
Our process is our point of difference
At Mortgage Choice in Kingsley, our process is our point of difference. Each loan application is looked after by our dedicated team of knowledgeable staff, which ensures that each application progresses quickly and smoothly, and our clients are looked after throughout the entire experience. The Loans Processor role is an essential part of this process and we definitely couldn't do it without Jim and his dedication and attention to detail!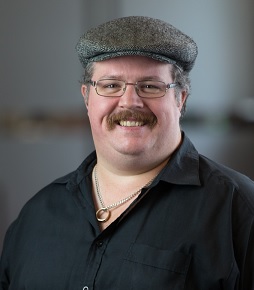 the Team at Mortgage Choice in Kingsley, give us a call on 9309 4780.