First home buyers
Your first home loan | Maroubra, Randwick & Kensington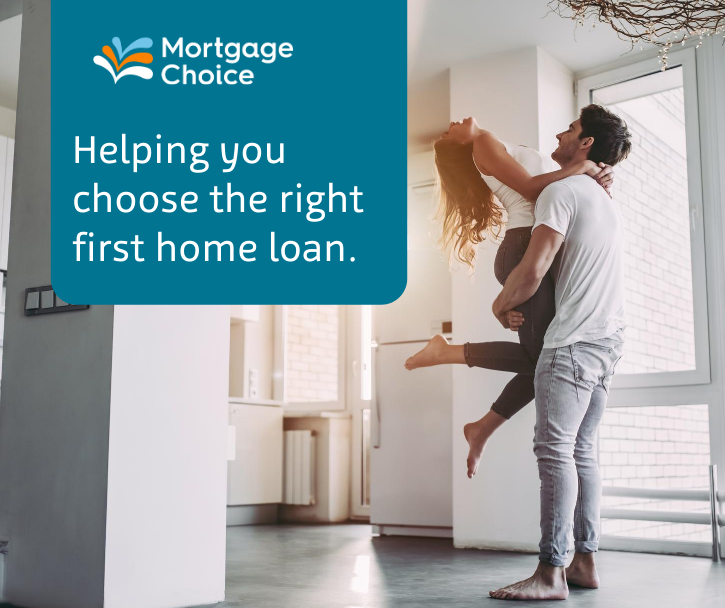 Congrats! You've made the decision to buy your first home. Now it's time to find the right home loan. Let our team at Mortgage Choice in Maroubra guide you through the process. There are lots of things to consider and we're here to help you every step of the way.
When it comes to choosing your first home loan, it's important to get it right from the very start. Your home loan can affect your lifestyle and savings further down the track - depending on the features and rate you've chosen.
Our team know just how important it is to find the right one. We do all the shopping around and research on your home loan for you!
Not only that, we'll complete the paperwork and follow up on your behalf. This will give you more time to go to open houses and find the perfect first home. Read: Common barriers to buying your first home
A huge range of home loans
The best thing about working with Mortgage Choice in Maroubra & Kensington is that we do the shopping around for you from a range of over 20 lenders. That means you get the benefit of choice from a wide range of features and rates to suit you and your new home.
We go through your future goals, income, budget and more with you first. We will then go through hundreds of home loans to find you one that's right for your unique situation. Watch: how to save for your home loan deposit
We will be with you at each step
From the very beginning through to settlement and beyond, our team of Mortgage Brokers in Marboura & Randwick will be with you every step of the way! We will:
Sit down with you and figure out what you can afford to repay, and what the banks will be likely to lend you. We'll go through your goals for the future so we can find the right loan to match.
Do all the research required, searching through hundreds of first home loans to find you the right one at the right rate, with the features you want.
We'll then present some great options and talk you through the pros & cons of each.
We'll go through government incentives to see if you qualify for any, to help your budget stretch even further.
Once you make a decision on which loan you'd like, we'll complete the pre-approval process so you can get out there to look for a house, confident in your budget.
When you've found the home you would like to buy, we'll help you right through to settlement.
NSW Government incentives
The NSW Government has put together some great incentives & rebates to help more first home buyers into the property market. Our team at Mortgage Choice in Maroubra, Kensington & Randwick will go through any you may be eligible for and help get you approved. Check out our video below on what's available.
There's also the newest incentive: The First Home Loan Deposit Scheme which could see you purchase your first home with just a 5% deposit. Find out more about the First Home Loan Deposit Scheme here.
Our service is no cost to you
Our home loan service is no cost to you as your chosen lender pays us a commission after your home loan is settled. That means you could likely save money by finding the right home loan for you, without paying a cent.
And our favourite part? As Mortgage Choice brokers, we're paid the same commission regardless of the home loan you choose from our wide choice of lenders. That means that we're focused on the best outcome for you - not for us! With other mortgage brokers, that may not always be the case.
Want to know more about the first home buying process?
Check out some of the resources we have put together specifically for first home buyers. Use these resources to do some quick sums on what you can afford, figure out what's coming next, and answer some basic questions.

We're your local finance & loan experts - and we're ready to help!
As your local mortgage brokers in Maroubra, we love helping first home buyers in the area settle on their new home. We have over 17 years of experience and would love to share it with you.
Our mobile team can meet you at a time & place that suits you. Alternatively, feel free to pop into our conveniently located office at 830 Anzac Parade in Maroubra.
Call us to chat about your loan & finance needs on 02 9314 1413 or click on the Contact Us button at the top of the page.
We service the areas of Maroubra, South Maroubra, Lurline Bay, Pagewood, Eastgardens, Hillsdale, Matraville, Chifley, Malabar, Little Bay, Phillip Bay, La Perouse, Port Botany, Daceyville, Kingsford, Kensington, Coogee, South Coogee, Clovelly, Randwick, St Pauls & surrounds.
The right home loan for your first home
Our mission is to find the right home loan for your individual needs and to always have your best interests at heart. Plain and simple. Which is why we have such a wide range of lenders to choose from. We can search through hundreds of products to find something tailored to your situation. ~