May 02, 2017
Graham Bowling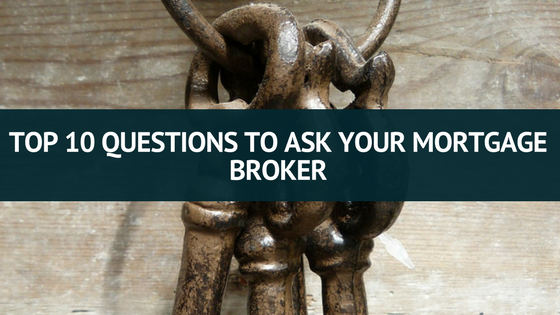 Finding your dream property is just part of the housing equation. With so many mortgages available, you also need to be comfortable that you have the right home loan.
Choosing a mortgage can be a daunting and complex process, and, if you choose the wrong one, a costly one. So it's important to be secure that you're working with an expert who has your best interests at heart.
Mortgages come with many documents, some easy to understand and others more confusing. Engaging the services of a mortgage broker can make the process a lot smoother and less stressful. But what are the important questions should you ask your lender?
Here are the questions that you should ask before you sign up for your new mortgage:
Why should I work with you instead of going straight to the lender
How do you compare loans and how do you work out which type of loan is best for our situation?
What is the interest rate?
What deposit will I realistically need to obtain my home loan?
What fees will I incur when I take out a new home loan?
Can I make extra repayments on my loan without being charged penalties?
What information and documents will I need to provide to secure my finance?
Can I lock my interest rate at a later date and what will the costs be?
How long will the application process take?
Do I need to take out mortgage insurance? If so, how much will this cost me?
And a bonus question you should always ask:
How do you get paid for your services?
Using the right mortgage broker can take the hassle out of getting a home loan – and asking the right questions will ensure you get the right answers you need to make the right decisions for your future.
Graham Bowling and the team at Mortgage Choice will guide you through the mortgage process and help you achieve your property goals. Talk to us today on 02 9931 6823.